MPs want KDF at disputed border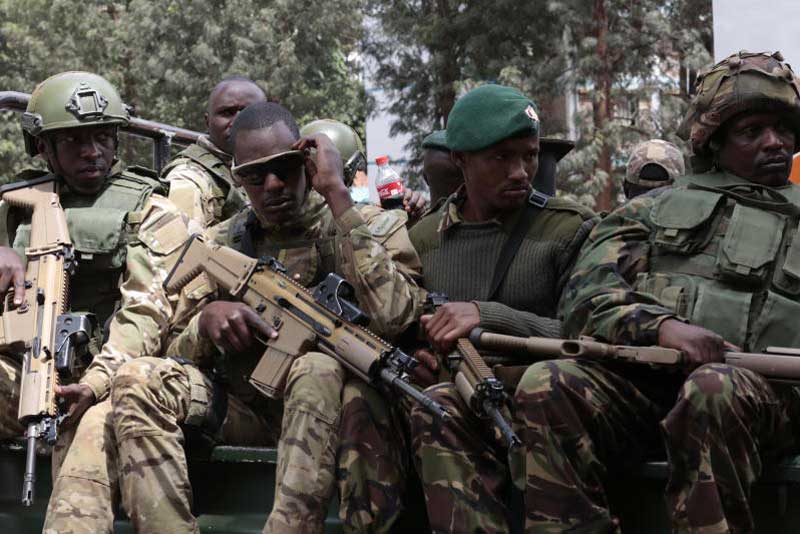 Parliament wants the military to protect the disputed maritime boundary with Somalia, pending hearing of the dispute at the International Court of Justice (ICJ).
In a Motion tabled yesterday, National Assembly Majority leader Aden Duale (Garissa) and the House's Minority Leader John Mbadi (Suba South), say the State should express to the United Nations (UN) protest against the assertion of jurisdiction by the ICJ over the maritime boundary conflict between the two countries.
"That this House resolves that the Government explores other lawful mechanisms for protecting the territory of the Republic, including deploying the Kenya Defence Forces to the boundary to undertake the responsibility of protecting the sovereignty and territorial integrity of the Republic," reads the Motion.
Given it is jointly sponsored by the leadership of the ruling party and opposition, it signals a bipartisan push and reflects the thinking in Government on the long running feud, which escalated with news that Somalia wants to auction four oil blocks - 230, 231, 232 and 233 - in February this year when it hosted in London an Oil and Gas conference.
The Motion contends that the oil blocks are within Kenya's maritime zones and that Somalia anticipates that the signing of the final production sharing agreement by the winning bidder will be on December 9, with an effective date of January 1, 2020.
Duale and Mbadi, in the Motion, argue that the case will be determined in September, 2019; and that Kenya is exposed to irregularly lose up to 26 per cent of its Exclusive Economic Zone and 85 per cent of the Continental Shelf and access to international waters.
They further argued that the possible delimitation of the maritime boundary on the basis of the equidistant principle sought by Somalia would have the effect of extending its territory by up to 50 miles from Kenya's tourism resorts in Lamu and adjacent islands, including the strategic Lamu Port, subsequently threatening to expose Kenya to further terrorist attacks and long-term insecurity.
The Motion also wants the State to take urgent steps to implement, in full, the provisions of the Maritime Zones Act, Cap 371, with regard to delimitation of the Northern Boundary of the Exclusive Economic Zone with Somalia through agreement.
The two leaders also want the State to engage Somalia to resolve the dispute for the benefit of both countries and the region, through diplomacy and dispute resolution mechanisms set under the African Union guides.