Raila calls for reforms to save the tea sector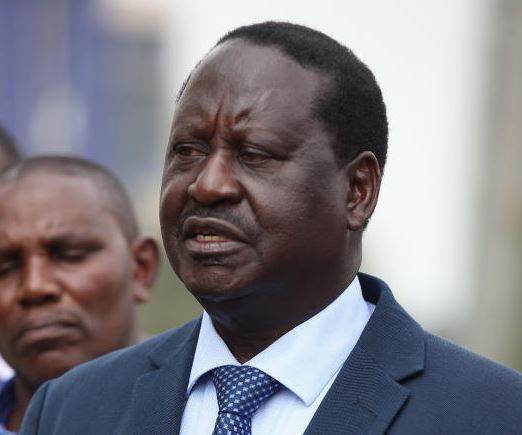 Opposition leader Raila Odinga has called for urgent reforms in the tea sector to save it from collapse.
Raila said a storm has been brewing in the sector and may worsen next week since a contract between tea farmers and Kenya Tea Development Authority (KTDA) will expire on Sunday.
He was speaking at his Capitol Hill office in Nairobi yesterday when he hosted directors of Kiru Tea Factory.
"In recent months, we have been treated to dramatic scenes and media reports of tea farmers uprooting their crops or promising to do so because the crop no longer pays," Raila said.
He added that Kenyans were recently treated to a spectacle of a Nyeri man uprooting his tea bushes in Chinga ward while complaining about hard economic times.
He said similar incidents have been reported in Murang'a, Kiambu, Kisii, parts of the Rift Valley and Western regions.
"Small-scale tea farmers in Kakamega and Vihiga counties are reported to be shifting their focus to alternative sources of income despite the huge potential for the cash crop," Raila said.
"We have been here before. This is how the collapse of coffee started. Small-scale tea farmers in the mentioned regions are frustrated with the management of the sector."
He said the greatest challenge small scale tea farmers face is low prices for green leaf.
"The financial security of the farmers is threatened and they are plunging into chronic indebtedness. The story is the same across the country," Raila said.
"To understand the magnitude of the problem, I have in recent days held consultations with representatives of small-scale farmers and directors from various parts of the country. The last of such consultations took place yesterday (Tuesday) morning here in my office."
He said the price gap between auction and retail should be addressed urgently.
"There is no fairness when tea is auctioned at Sh60 per kilogramme and the farmer is paid Sh18 for the same," Raila said. He said the price gap has given rise to briefcase buyers, an indication that the system is broken.