Reforms: 51 driving schools now face delisting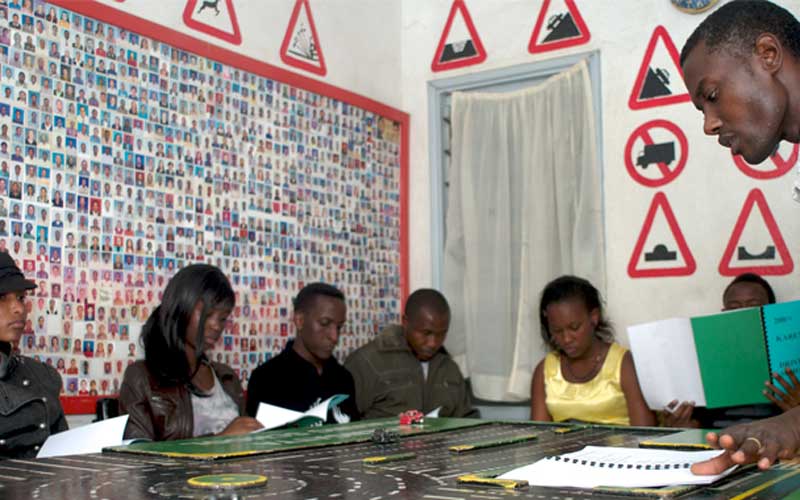 More than 50 driving schools have been closed down by the government.
The licenses were revoked by the National Transport and Safety Authority (NTSA) after the schools failed to submit required documents.
However, investigations by the Sunday Standard show some of the institutions listed offer other courses even when their applications for licenses are still pending.
George Marova, the manager of Imperial Driving School said they had applied for a license to start a branch to serve Kisii and Rongo, only to see in the media the revocation of a document they had not received.
"CS Fred Matiangi announced in April that driving schools had two months to register afresh but NTSA wrote to us saying we do it within 14 days. We registered all our branches and we were waiting for NTSA to give us a license for the new Kisii/Rongo branch, only to see our name among those whose licenses were revoked," he said.
The school received an invoice for Sh11,400 two months ago and it paid the amount before it received a message indicating "Approved".
A search for Printax Driving School said to be in Nairobi's Village Market showed the only learning institution registered under that name is a college in Kiambu County that offers computer courses. "We do not have a branch in Village Market that offers driving lessons and we are going to check with NTSA and Registrar of Companies if there is another college using the name Printax," said Printax College's proprietor, Monica Wainaina.
NTSA Communication Officer, Anthony Nyongesa maintained that the 51 colleges failed to submit documents, adding that assessment for revalidation of those returned is ongoing. The NTSA Act 2012 gives NTSA powers to establish systems and procedures for testing and licensing of drivers and overseeing the training. In April, the CS told driving schools to validate their licenses by July 1 or consider themselves closed. In the validation process, NTSA officials together with the police are expected to physically inspect the schools before they are allowed to offer lessons.
However, NTSA released a list of schools that have not complied with the directive, and said it had revoked 51 licenses and deactivated the schools' access to Driving School Portal.
Some of the affected schools are in Nairobi, Mombasa, Kisumu, Nakuru, Machakos, Kisii, Kiambu, Eldoret, Muranga, Marsabit, Kakamega, Meru, Garissa and Thika.