Interior PS Kibicho risks 6 months jail-term for contempt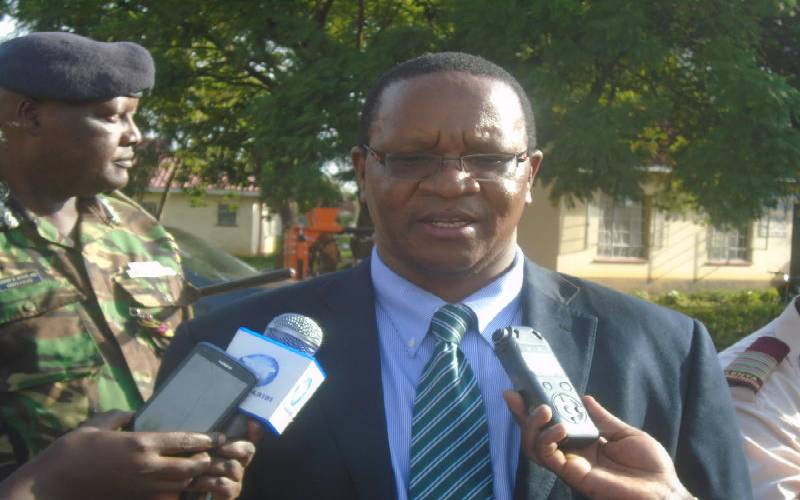 Interior Principal Secretary Karanja Kibicho risks being jailed for six months or pay a fine of Sh1 million for failing to reinstate to work a chief in Kisii County.
In a ruling dated October 25, 2018, Justice Mathews Nduma of the Kisumu Employment and Labour Relations Court ordered Kibicho to reinstate Shem Otachi as the Chief of Ikuruma Location after forgery charges against him were dropped.
Justice Nduma had alternatively ordered the PS to engage Otachi in a position equivalent to the position of a chief without loss of status, salary, allowances and other benefits from the date of the lawful termination from duty.
Otachi's lawyer Ndemo Mokaya who has moved to court under a certificate of urgency now wants the court to take action against the PS for disobeying the ruling.
Mokaya told the court that the PS had defied an order for the reinstatement issued and served on April 3, 201.
"We want the court to now take action against Kibicho for ignoring a court order," said the lawyer.
Otachi was employed by the Ministry of Interior as the Chief of Ikuruma location on December 20, 2013, after going through the due process but was sacked after being accused of forging a KCSE certificate.
"My client was recruited at a monthly salary of Sh19,323 and reported to work on December 20, 2013, and worked continuously until August 11, 2015, when his services were terminated from May 27, 2015, on allegations that he had forged his KCSE certificate," Mokaya told the court.
Mokaya said the forgery charges were dropped on September 28, 2016, after it emerged that he had not forged his certificate.
Kenya National Examination Council confirmed during the hearing that Otachi did his KCSE in 1992 at Itibo Boys High School and obtained a mean grade of C+ (plus).
"The evidence presented in court by Kenya National Examination Council proved that Shem Ombati Otachi did his KCSE in 1992 at Itibo did not forge his certificate as claimed," said Mokaya.
The PS now risks being jailed for six months or pay a fine not exceeding Sh1million for disobeying a court order.