DCI Kinoti interdicts two detectives for alleged bungling of lawyer probe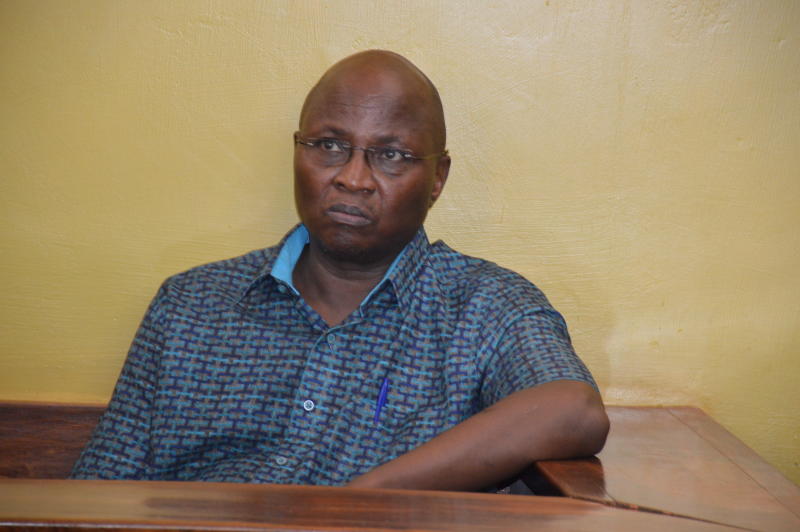 Two detectives have been interdicted over claims that they bungled the probe into the killing of Nairobi lawyer Assa Nyakundi's son.
Directorate of Criminal Investigations (DCI) boss George Kinoti said the officers attached to the homicide unit are suspected of working with other players to "cover up" the probe.
Nyakundi was last week charged with manslaughter in the death of his son and is out on a cash bail of Sh300,000 and a Sh1 million surety. He denied the charge.
Kinoti said detectives were reviewing all details of the case afresh.
"There is a different opinion to the effect that the lawyer should have faced more serious charges and that is why we have recalled the file for further action," he said.
He claimed he was not fully briefed about the progress of the probe.
"We will apply to have fresh charges but it is up to the court to determine if it should be manslaughter or not," he said.
Seasoned detectives
The affected officers are seasoned detectives who have handled serious crimes in the past and might face charges of conspiring to defeat justice once investigations are complete. They worked with officers from the Office of the Directorate of Public Prosecution.
A number of their colleagues criticised the suspension, saying the trial magistrate can elevate the charges, but only when proper evidence is produced.
Nyakundi was charged with manslaughter last week at a Kiambu Court after staying in hospital for nearly two months.
He is accused of shooting dead his last-born son, Joseph Bogonko, 29, on March 17 near his Muthaiga home.
The prosecution opted to prefer a manslaughter charge, which under Section 205 of the Penal Code attracts life imprisonment upon conviction.
On about two occasions, the city lawyer failed to appear in court, with police informing court he was not in a stable condition to record a statement.
Nyakundi's lawyer, Sam Nyaberi, also told court his client was still receiving treatment.
Last week, Senior Principal Magistrate Teresia Nyangena ordered the lawyer not to visit his Muthaiga home or the surrounding area.
The magistrate also ordered the police to escort Nyakundi home to collect his personal effects and move out of the family house.