Traders import Maize from Uganda as prices shoot up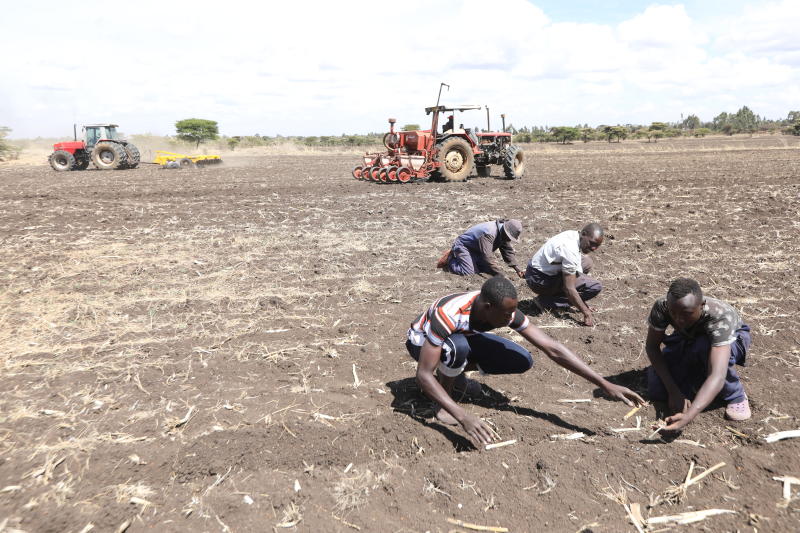 The price of dry maize has shot up in Kitale, prompting traders to go for cheap maize in Uganda to meet growing demand for the commodity.
Prices more than doubled from Sh1,500 to Sh3,500 for a 90-kilogramme bag in the past two weeks after local farmers sold their grain stock at throw-away prices.
Cereals traders are now cashing in following demand for dry maize in major towns in the county.
A spot-check by The Standard showed there was high demand for maize from traders, especially in Mombasa, Nairobi and Kisumu.
A cereals trader in Endebess said he had received numerous orders for the commodity from business people in Mombasa, thus forcing him to source for the grain from Uganda.
Farmers who resisted the overtures by brokers and hoarded their maize when prices were low are now laughing all the way to the bank.
Good prices
Those who spoke to The Standard said they had been encouraged by the good maize prices after the Government refused to buy their grain harvest.
"We never expected prices to rise after the National Cereals and Produce Board failed to buy our crop. We are happy that there is high demand for the maize, which has forced prices to go up," said Tom Nyagechaga.
Those who sold to brokers just two months ago have been left ruing their decision.
"I just disposed all my stocks at a throw-away price to enable me buy farm requirement. I wish I knew the prices would shoot up," said John Mwangi, a farmer in Kiminini sub-county.
At the Suam border, lorries loaded with maize were spotted crossing the border from Uganda.
Sources said traders were sourcing the maize from Bukwo and Kapchorwa districts in eastern Uganda and paying Sh1,700 for a 90-kg bag.