Muthaura indicted over Sh25 million scholarship to Kibaki's kin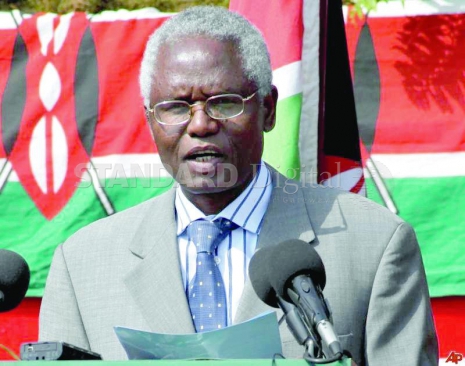 A House team has indicted former Head of Public Service Francis Muthaura over Sh25 million scholarship to retired President Mwai Kibaki's grandchildren.
Also indicted by the Public Accounts Committee (PAC), chaired by Opiyo Wandayi (Ugunja), is then Kibaki's private secretary Nick Wanjohi for unduly influencing the Ministry of Education to extend the financial support to Ian Nderitu Githinji and Sandra Njeri Githinji to pursue studies in Australia.
The two are children of Philip Githinji, Kibaki's nephew.
The Committee established that a total Sh25,541,057 was paid towards the scholarship of the two students in Australia.
In its report tabled in the National Assembly, the committee stated that Mr Muthaura and Prof Wanjohi instructed the Ministry of Education to offer the grants to the two students without any evidence of a presidential directive.
"They acted on a purported presidential directive that did not meet the requirements of Article 135 of the Constitution," the committee recommended.