Sharon and Melon story mirrors that of other children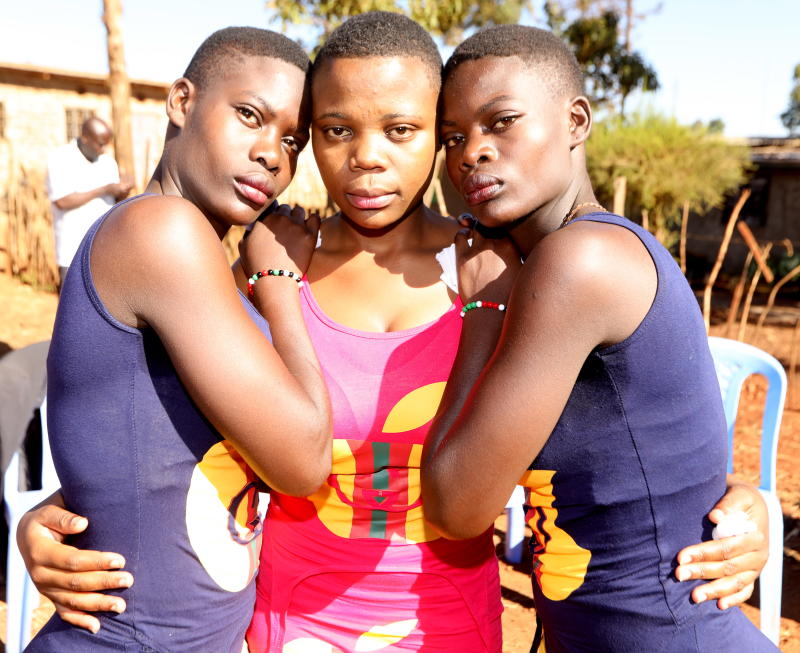 The saga involving Melon Lutenyo and Sharon Mathias is not new. Indeed if DNA tests prove they are sisters, they will join about 1,894 twins separated at birth and raised apart.
The Twin Studies Centre of California State University, US, has since 1922 collected data of publicly known twins separated at birth.
China has a significantly high number of reared-apart twins because its 1970s one-child policy led to the abandonment of tens of thousands of infants.
Twin Studies Centre director Nancy Segal says there has been a spike of reunited twins globally mainly because of the internet. Interestingly, Sharon and Melon met on Facebook.
In her book Born Together–Reared Apart, Prof Segal tells of many similar cases. In 1979, Jim Springer and Jim Lewis, who have come to be known as the Jim twins, were reunited at age 39 after being separated at birth and brought up separately.
A puzzle
Despite their separate upbringing, Segal says it turned out that they got terrible migraines, bit their nails, smoked similar cigarettes and drove similar cars.
Both married women named Linda — then they got divorced, and married women named Betty. The Jim twins had inspired a large study at the Minnesota University, US, involving 800 twins some of them who had been reared apart.
In an interview with The Atlantic magazine, Segal told of Monica and Erika Hoffman of US who are identical twins; meaning they share 100 per cent of their genes. In 2015, Monica was diagnosed with breast cancer while Erika never developed the disease. That their mother had also been detected with early stage breast cancer remains a puzzle why Ericka remained negative.
The scientists were trying to answer an age-old debate on what between nature (genes) and (nurture) environment influences human behaviour. For example, what had influenced Sharon and Melon's distaste for omena and matumbo despite living in areas of different dietary practices?
After more than 170 individual studies, the Minnesota experiment concluded that similarities between twins are due to genes, not environment or upbringing. "We have found that an identical twin reared away from his or her co-twin seems to have about an equal chance of being similar to the co-twin in terms of personality, interests, and attitudes as one who has been reared with his or her co-twin," concluded the study.
But the researchers warn that despite the similarities there are differences and gives the example of one of the Jim twins who divorced his wife Betty and married a woman named Sandy.
Closer home, DNA has come in handy to help solve paternity cases. Last year, Ursillah Jeptoo and Lucy Chepkoech moved to court seeking a determination on who was the biological mother of a two-year-old baby.
Chepkoech filed a case claiming that her baby was stolen from Kapsabet County Referral Hospital where she delivered on April 24, 2015. Jeptoo who had the custody of the baby was arrested by police and charged with stealing Chepkoech's child. The baby was placed at a child rescue centre as the legal battle ensued.
"The court has considered all issues presented including DNA samples from all concerned parties. DNA results exonerate the accused person from the charges of stealing the baby," Eldoret Chief Magistrate Charles Ombulutsa ruled.
In South Africa, two mothers sued the government in 2017 after it emerged that their babies were switched at birth at Tambo Memorial Hospital in 2010. The judge ruled that indeed the two childrenhad been swapped at birth but ordered that they remain with the parents who had raised them.