Fraudsters extort money from residents with promises of helping them acquire guns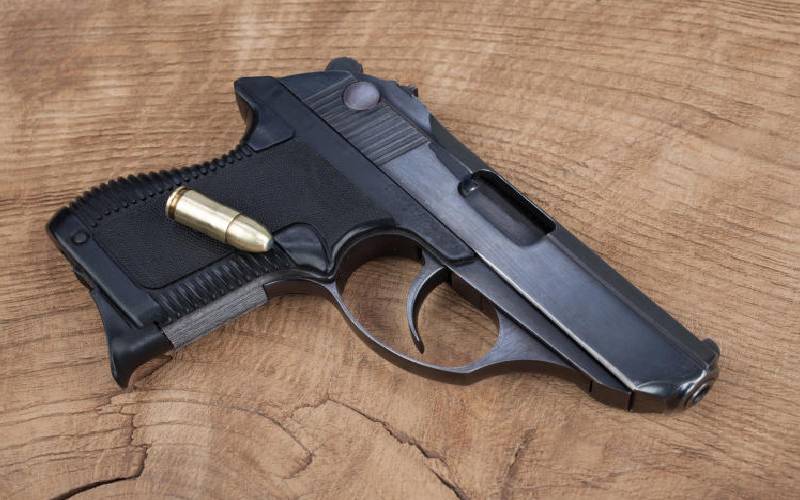 A state official has issued an alert against fraudsters extorting money from residents with false promises of helping them acquire private arms.
Laikipia County Commissioner Onesmus Kyatha said the fraudsters purporting to be government officials claims members of 'the committee that issues civilian guns'.
"These imposters claim to be county commissioners and police commanders but they are not revealing their identities. Some claim Director of Criminal Investigation George Kinoti is also 'in that committee' and extends the offer to their targets' friends," said Kyatha.
The criminals have been impersonating police bosses and asking residents to send them Sh10, 000 to acquire private firearms.
According to Kyatha the impostors have been targeting county and national government officials as well as business people who do not know the legal process of acquiring a gun.
At least four cases have been reported in Laikipia with the official noting that gun licenses are issued by a special committee that assesses and approves issuance of private firearms to individuals.
"Personally, I cannot authorise issuance of any gun, identification and recommendations of individuals to own firearms are done from the grassroots level with the help of the security officers, chiefs and the members of public to ascertain the need to get a gun," he said.
Kyatha said police were investigating several cases and that mobile phone numbers used by the cons to call their targets had been forwarded to the Directorate of Criminal Investigations.
The fraudsters are said to target established business people in Laikipia County as it is insecurity-prone owing to cattle rustling and invasions into private ranches by illegal herders from neighbouring counties.