Raila's reveals how doctors saved his daughter Rosemary's life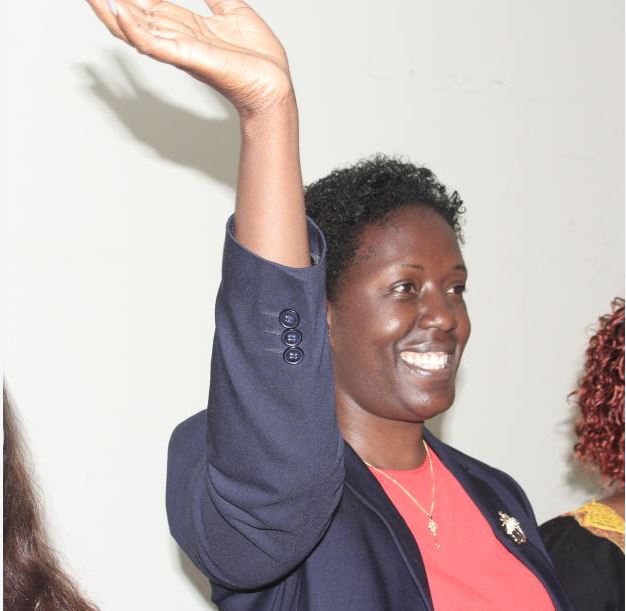 Opposition leader Raila Odinga has revealed how news of daughter Rosemary Odinga's sickness him him like a thunderbolt.
Narrating how Rosemary survived a stroke that left her partially blind, Raila said his daughter's sickness devastated his family and almost ruined his campaigns for the presidency last year.
He said the illness was devastating, coming at a time the family was yet to recover from the death of its first born, Fidel Castro Odinga, in January 2015.
"It was a major drawback. It hit me like a thunderbolt. We were flying to Turkana for a campaign rally when my other daughter Winnie broke the news that Rosemary had fallen ill in Naivasha," Raila said in an interview aired on Citizen TV on Thursday.
The ODM leader recounted how Rosemary, who at the time of falling ill had expressed political ambitions, hang on to life by a thread as doctors in Kenya, South Africa and China fought to save her life.
Rosemary fell ill in February last year, just weeks after she told a rally in Kibra of her political interests in the constituency once represented by her father.
According to Raila, Rosemary fell ill in Naivasha where she was training a group of women leaders.
Started in earnest
Just seconds after she stepped into her hotel room after excusing herself from the training, Rosemary's life took a different turn that would see her abandon her ambitions to be an MP.
"She fell ill in her room. She was with her children. Fortunately, she had communicated with her mother Ida, who in turn called Winnie," Raila said.
The attack was so severe that Rosemary could not open the door to hotel workers who had rushed to her rescue and the room had to be broken into.
"The hotel workers had to break the door to access her," recounted the former Prime Minister.
The Odingas then rushed Rosemary to Nairobi where the fight to save her life started in earnest.
"She was flown to Johannesburg in South Africa by an air ambulance, accompanied by Ida," Raila said.
In Johannesburg, Ida had to rent an apartment from where doctors struggled to diagnose the ailment. They spent three months there.
But it was in China where a professor of medicine finally discovered what Rosemary was suffering from. A scan that was earlier sent from South Africa alarmed the Chinese doctor who ordered that she be flown there immediately.
"She was diagnosed with a tumour in the brain and the doctors declared it an emergency. She underwent a three-in-one operation that took 10 hours," he said.
Rosemary recently said she was on her path to full recovery even though she has partially lost her eyesight.