Woman accused of killing TV actor Jamal Nassor detained for more days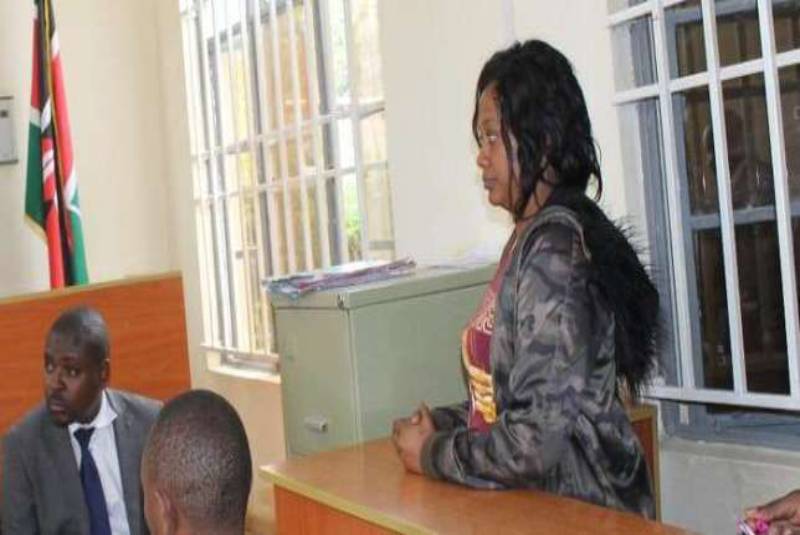 Grace Kananu Namu the woman accused of killing TV drama actor Jamal Gaddafi was arraigned in Machakos High Court on Tuesday.
Appearing before Deputy Registrar K. Kenei, Ms Kenei said that the applicant's submissions through the prosecutions counsel seeks to have respondent detained as evidence of the crucial three witnesses was yet to be recorded.
She added that the applicants counsel said that the three witnesses went underground after the incident occurred.
Through the respondent's submission, Mr. Cliff Ombeta was not opposed to the request to have investigations cover some areas, as he made an application that while the investigations are being done the accused be released on bond.
Mr. Ombeta further relied on Republic Vs Obado and Jowie Vs Jackie Maribe where some of the accused persons were granted bond by the High court on conditions.
He argued that the respondent does not know the names of the three crucial witnesses being sought and cannot interfere with them. He requested be supplied with witnesses' statements.
Ms Kenei told the court that she had considered their applications, the submissions by the applicant, and the respondents hearing.
She said that according to the applicants, the investigations were not concluded as the DPP had directed investigation officers to cover more areas.
She said the court has found there was no malice shown by seeking an extension of detaining the respondent to conclude investigations.
"Having found that (there was no malice) this court is however inclined to grant the applicant eight days to conclude the investigations," Ms Kenei said.
Ms Namu was alleged to have stabbed the actor at Arks Hotel in Mlolongo on the night of December 11, 2018.
Mention of the case was set for December 27, 2018