CS Munyes denies loss of Sh1.9b in tender at oil firm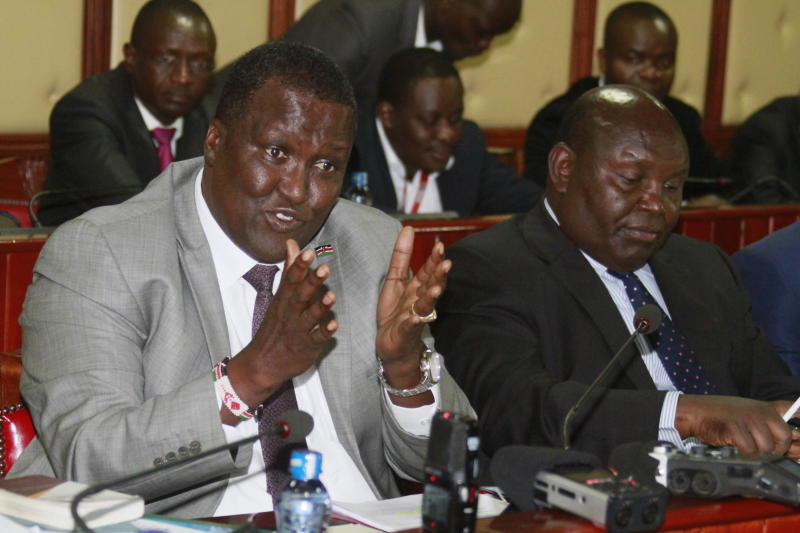 Kenya Pipeline Company (KPC) did not lose any funds in the tender for construction of Kisumu Oil Jetty.
Petroleum and Mining Cabinet Secretary John Munyes defended KPC officials over accusations they are facing when he appeared before the Senate Energy Committee yesterday.
Mr Munyes told the committee chaired by Nyeri Senator Ephraim Maina the Sh1.9 billion Kisumu Oil Jetty tender was approved by the board.
He, however, said the cost was estimated at Sh1.4 billion before the project was tendered at Sh1.7 billion.
Munyes further said the Sh1.9 billion was arrived at after inclusion of Value Added Tax to the project.
"There was no money lost in the Kisumu Oil Jetty. The project estimate was valued at Sh1.4 billion but was tendered at Sh1.7 billion and because of VAT, the project cost Sh1.9 billion. This is what was approved by the board," said Munyes.
He said Sh1.4 billion was paid out during the 2016-2017 financial year and Sh500 million during 2017-2018 financial year.
Munyes said the project was completed in time and no money lost.
KPC's former MD Joe Sang, Company Secretary Gloria Khafafa and Vincent Cheruiyot (General Manager, Supply Chain), Billy Aseka (General Manager, Infrastructure), Nicholas Gitobu (Procurement Manager) and Samuel Odoyo (General Manager, Finance) are facing various corruption-related charges.
But senators put Munyes to task, asking why the KPC board, including its chairman John Ngumi, had remained silent yet they approved the tender and budget for the project.
"It is unfortunate that top managers are being dragged to court and the board that approved the payment is silent. The board should be summoned here to explain itself," said Cheruiyot.
The CS, accompanied by his Chief Administrative Secretary John Musonik and PS Andrew Kamau, was also asked to explain why KPC had not installed leak detectors along the pipeline.
This is after spillage was reported on the Sinendet-Kisumu pipeline at Kibos in Kisumu.