100 years of the Standard Group: Newspaper production couldn't have been easier a century ago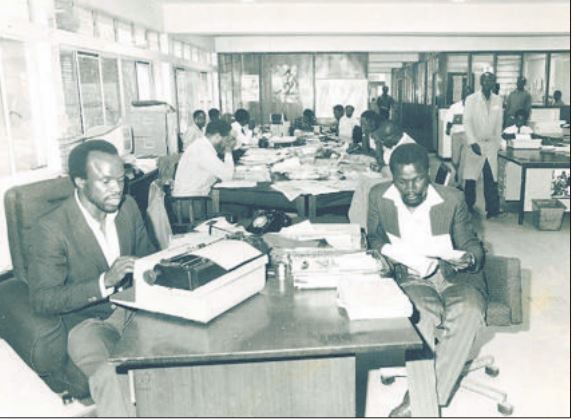 Turn back the hands of time and think about 1990. The new century is still ten years away. Kenya is still a one-party state, which means grizzled, old politicians still line up at harambees every weekend to declare the ruling party, Kanu, is their mother and father. The Berlin wall is still up, separating East and West Germany. And Siad Barre is still in power in Mogadishu…
Closer home, Thika Road is still a cart-lane, which means no overtaking is possible and the fastest bus in town, Embu Riakanau, cruises at an average 40km/h.
I am headed to Meru town, some 200km from Nairobi, on assignment. Officially, I work from the Nyeri bureau of Standard Group. That does not mean much in terms of logistics or facilitation. I use public means to commute and, on a generous day, the boss might approve a refund on transport and lodging.
My assignment is to locate the family of a miraa driver who perished the previous week. His vehicle was reportedly cruising at about 160 km/h when he lost control and plunged into Nithi River. The driver, it is further alleged, was balancing the wheel to fetch a match stick to light a cigarette.
All I have is the name of the driver. The turn-boy, who survived, is still in hospital. My brief is very simple: Locate the man's family and file a human-interest piece.
I have a deep reservoir of faith that I will be able to locate the family, and that they haven't travelled to another village for another funeral, or wedding, or, as happened in most farming communities, to plant a new crop or harvest an old one.
But that's not my only worry. I am consumed by worry that the photographer that I have been assigned, who operates from Embu, will not make it in time.
I see a literal miracle when I arrive in Meru, tired to the bone, to be greeted cheerfully by the photographer. He had hiked a ride to Meru on a miraa van, and not only did he establish the home of the deceased driver, he also secured a commitment for an interview from the man's younger brother.
We retire for the night with the knowledge that the story is as good is done…
Well, not so fast. We secure the interview, that's for sure, which I dutifully record on a tape recorder. I devote my energies to observing the homestead, imagining the deceased driver, whose tiny portrait hung ominously in the living room, as a little lad, strutting around.
I make my way to Nyeri soon after the interview, and barely secure a seat on the last matatu, although it's only 3pm. I arrive by nightfall. The following day, I start by transcribing the interview, listening to the recorded interview attentively, recording every word onto the notebook.
I have two options of filing the story, the most immediate being staking out in the office, but my typing is painstakingly slow, I will be kicked out before I finish. You see, there is only one typewriter in the bureau and the boss locks the office by 5pm.
And a feature story is not something to be composed in a rush, searching for elusive images that can bring characters, especially dead ones, to life.
So I conduct my writing in long form, chiselling one word after another, to ensure it's legible. Once done, I will mail it through a parcel service ran by a bus company. It will be in Nairobi a day or two later.
Copy takers in the office will then, at their own pleasure, type out the story and save it where the features editor will find it. Hopefully.
But if it's a very urgent assignment, then I would have sought a public booth, where long queues typically unfurled, and once it was my turn, ring the operator and ask for a reverse call.
That basically meant the operator calling The Standard and securing their approval that I be connected to speak to the editor without paying the call. The cost would be transferred to The Standard.
Once he ascertained that what I had was a sensible story, and urgent, too, the editor would connect me through to the copy desk. Word by word, one by one, I would dictate what I had scribbled for the copy taker to key in into the computer, even as the grumbling from the impatient mob rose to the fore.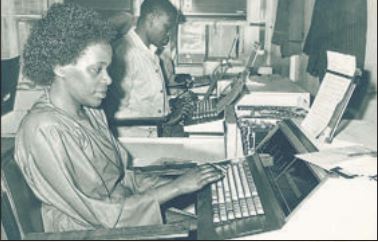 To avoid such embarrassment, I would find a private number that I could access, usually from shopkeepers, and call the operator to request a reserve call.
Photographs were not any easy: analogue cameras required that you utilise the entire roll of film before taking it to the studio for processing. Then a contact sheet, which availed microscopic frames—would be processed, and standout images printed.
For upcountry photographers, like my Embu-based colleague, they would process their films and mail the prints using courier services. Alternately, they sent rolls of film to Nairobi, followed by endless reverse phone calls to ensure there was no mix-up in captioning. TV cameras followed a similar route of physically sending their raw footage.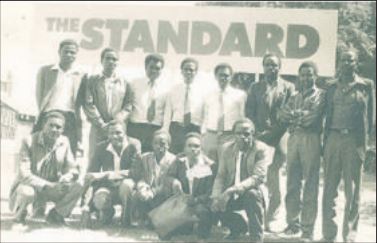 Let's pause there for a moment and acknowledge that when mistakes took place, which was rife, one would pray for an actual miracle to produce an image. Once, a photographer colleague, now deceased, forgot to manually load his shutter camera, after every click.
Result? After the field assignment, he realised he had taken one picture the whole day. On another occasion, the flash of his camera couldn't work because the disposable batteries were too weak, and almost all pictures were under-exposed, and so unusable.
Those were the arduous processes that journalists went through to produce a single story, only a mere 30 years ago!
It seems almost dreamlike now that I can conduct an interview anywhere in the world, thanks to the Internet, connect live on screen and share texts, visuals and audio almost real-time.
Newspaper production couldn't have been easier: one hundred years ago, when W.H. Tiller, the founding editor of this newspaper concluded gathering his news, the single sheet of newsprint that he printed required no less than 20 hours to put together.
A single piece of metal, one for every character of the text, would be composed to design the page. Today a reporter files a story on the computer and design applications guide him where to lay his or her story and write out a headline to sum it up.
Images downloaded from phones, emails and subscription services, are processed within minutes in readiness for publishing. A 40-page full-colour newspaper, including a 16-page full-colour magazine, will roll off the press in a few hours, in readiness for distribution.
These technological shifts, without a doubt, have transformed the way we gather and disseminate information. It doesn't mean the information in circulation is more reliable—far from it. Nor have humans become more reliable as one can tell their precise location.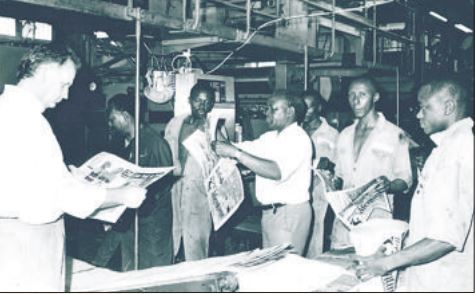 It's true a Wi-Fi-enabled phone can tell where a message is being sent from, or what time a message was read. So, when a phone is switched off, one might feel despondent, like a blind man dispossessed of his wand.
I am glad I had none of those gadgets on that memorable, though fictitious, 1990 trip to Meru. It helped me focus on inventing the story. But the delivery of that story would have followed the very path I have outlined here, in letter and spirit…