Team picked to study community forests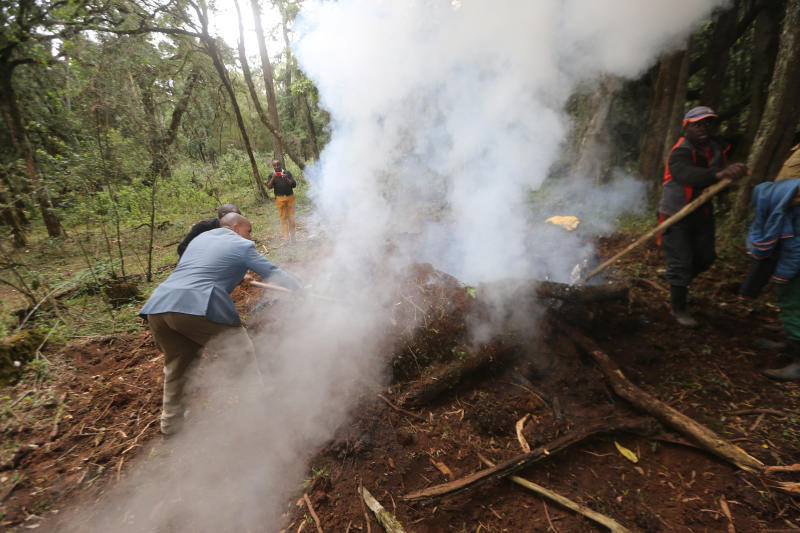 The Government has appointed a team to implement the decision of the African Court on the Ogiek Community land rights in Mau Forest.
The 16-member task force is to also look into all community forests in the country and develop a policy framework for the better management, conservation and protection of the areas.
In a gazette notice published on Friday, Environment and Forestry CS Keriako Tobiko said the team to forward monthly reports to his office is to complete its job in six months.
The community forests to be identified fall under Article 63 of the Constitution. The Article provides that community land shall vest in and be held by the communities identified on the basis of ethnicity, culture or similar community interest.
Process of law
It further states that community land should consist of land lawfully transferred to a specific community by any process of law and any other land declared to be community land by an Act of Parliament.
Tobiko said the team is to prepare interim and final reports on actions taken pursuant to any court orders in respect of indigenous communities in the country for submission to the African Court. The task force to be chaired by Dr Robert Kibugi has members drawn from various communities. They are Dr Sally Kimosop (Vice chair), Ole Kamuaro Nabulu, Esau Oginga, Cyrus Maweu, Emmanuel Bitta, Tom Abuta, Florence Wachira, Malik Abdi, Belinda Okello, Stephen King'uyu and Eugene Lawi. Joint secretaries are Stella Gatama and Joseph Njigoya.
Ogieks had rejected a task force that was formed on November 10, 2017, saying it lacked their representatives.
The African Court found on May 26, 2017 that 35,000 Ogiek members were forcefully evicted from their ancestral land in the Mau catchment.
The court ruled that the Government violated the Ogieks' rights on religion, culture, development, life and non-discrimination. "The evictions have adversely impacted on their economic, social and cultural development," read the judgment.
The State was given six months to remedy the violations.