Environment CS Tobiko calls for investigations into the loss of Sh3.5b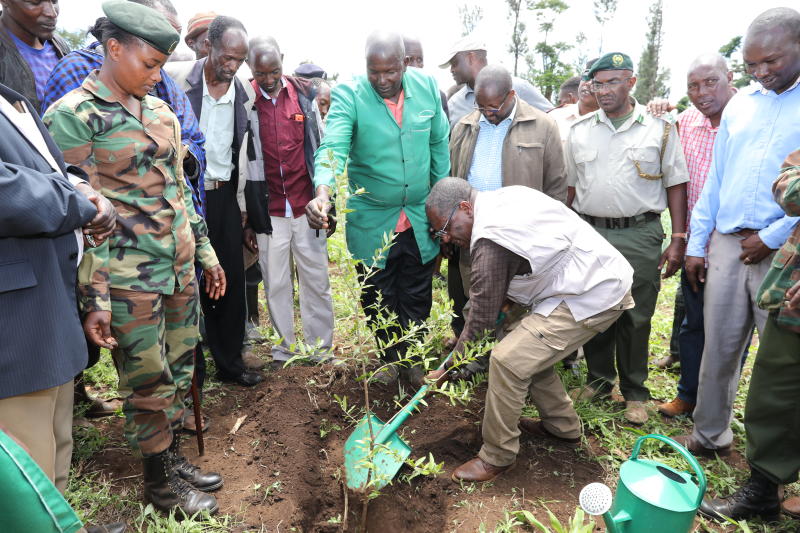 The Director of Public Prosecutions has been asked to investigate how the Government lost Sh3.5 billion on treessold to private saw millers.
Kenya Forest Services (KFS) officials are said to have grossly undervalued trees sold from forests in Kiambu, Baringo, Kericho, Elgeyo Marakwet and Meru counties between 2015 and June this year.
"It is important to investigate and bring to account all those involved and/or responsible for such revenue losses, not only in relation to the forests in the five counties mentioned, but in all other forests in the country," said Environment Cabinet Secretary Keriako Tobiko in a letter to the DPP Noordin Haji.
Tobiko requested the DPP to direct relevant criminal investigation agencies to investigate a possible collusion between KFS officials and saw millers to defraud the Government.
Accumulated debt
Hundreds of saw millers owe the Government Sh1.2 billion, an amount accumulated since 2012. In the letter dated November 9, Tobiko says it is mandatory for saw millers to pay full amount for trees to be harvested immediately they receive letters of authority allocating them forest plantations.
"Payment for assessed value of the material is to be made to KFS in full before the saw miller is allowed to fell the trees. It would therefore be necessary to investigate and determine whether the accumulated debt was as a result of collusion and/or conspiracy between relevant KFS officials and the saw millers to defraud KFS," he said.
For instance, Phill Ltd owes KFS more than Sh62.1 million, New Annan S/M (Sh43.7 million), Trans Afric (Sh22.3 million), Chekimu Woodmart (Sh21.8 million), Janwill Ent (21.3 million), Comply (Sh18.7 million), Brookside Timber (Sh17.3 million), Savannah (Sh14.5 million) and Timsales (13.1 million).
The Government is already implementing a task force report that recommended public vetting and lifestyle audit for all KFS staff and if evidence on malpractice is found, the officer in question be charged in court.
The task force chaired by Greenbelt Movement Chairperson Marion Kamau also noted in its report corruption in the management of forests, saying some officers do not record the amount of money collected from the sale of trees.