Why Senators want 'sexual predators' castrated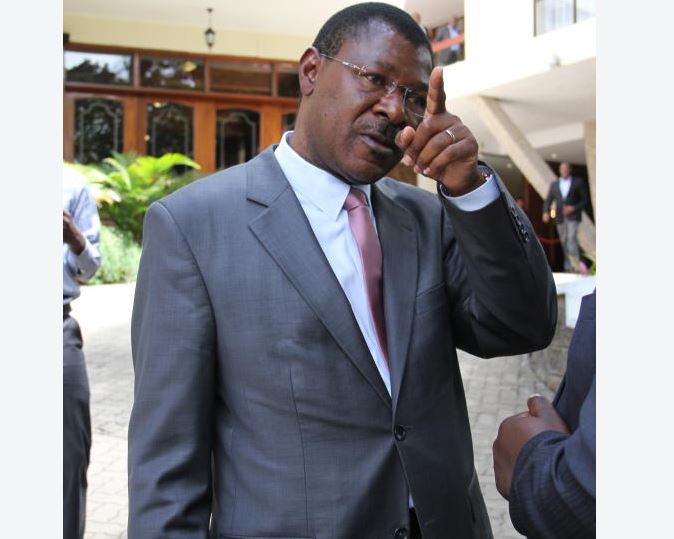 A section of senators now want convicted sex-pests castrated.
Senator Moses Wetang'ula (Bungoma) and Fatuma Dullo (Isiolo) Wednesday led their colleagues in demanding that the surgical procedure should be conducted on people who have sex with minors.
The lawmakers said that this will be the only way to eliminate the wide-spread vice.
Referring to the recent reports of a dozen of school girls sitting for the final exams girls getting pregnant, the legislators were in agreement that there is a need to for the current Sexual Offenses Act to be reviewed to include castration for offenders.
"Anybody who sees a woman in a ten year old child and has sex with them, does not deserve to be called a man. Apart from being jailed for life, such a person should also be castrated," said Mr Wetang'ula.
Dullo, who is also the Deputy Majority Leader explained that castration is the most harsh punishment that can be meted on people who engage in sex with minors, noting that after the procedure they are likely not to repeat the same offence.
"The move will ensure that the suspects are incapable of repeating a similar offense in the future. Being a severe punishment, it will stop other men from engaging in the criminal activity," emphasized Ms Dullo.
Senators Susan Kihika(Nakuru) and Naomi Shiyonga(nominated) reiterated similar sentiments , insisting that early pregnancies completely changes the lives of school going teenagers, as it interrupts their lives.
"I am a mother of girls, I can even kill anyone who messes up with their lives. I agree castration will leave the perpetrators with a life-long scar and they will be hesitant to repeat the same offense," said Ms Kihika.
Ms Shiyonga said some pedophiles are left to go scot-free by the courts after some time, pointing out that castrating them will be the only way that will stop them from committing the offense.
"Castration will stop them from even thinking about the act of sleeping with children. Languishing in Jail for a long time does not scare some people at all," she said.
The leaders were reacting to a statement by Senator George Khaniri (Vihiga), who tabled chilling statistics of the rate of teenage pregnancies in the country, in the floor of the house.
Mr Khaniri said the government needs to take the matter with the seriousness it deserves and prosecute offenders in order to protect school going girls.