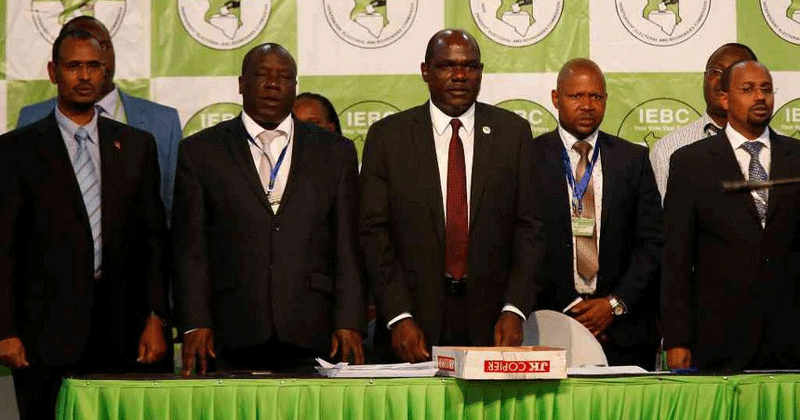 Independent Electoral and Boundary Commission chairman Wafula Chebukati will appear before the National Assembly Public Accounts Committee on Tuesday and Wednesday next week.
Chebukati was summoned to shed light on the electoral agency audit report for 2016/2017, which shows that Sh9.2 billion is unaccounted for.
The report by Auditor General Edward Ouko was tabled in Parliament two weeks ago. The funds were allocated for contracts awarded for supply of goods and services during the 2017 General Election and repeat presidential poll.
The auditor's report shows that 1,000 modems and SIM cards loaded with data were misused. The commission bought 149,604.5GB of data at Sh127, 625,926 but only utilized 605.3GB worth Sh515, 629.
Additional ballot papers were also purchased at Sh2, 500 each instead of Sh2, 250.
Ugunja MP Opiyo Wandayi said, "This is a matter of public interest as the report shows a lot of public funds was lost and the committee would like to know who is responsible."
The lawmaker added that the committee will prioritise the IEBC audit report.
On July 6, 2018, Mr Chebukati filed an internal procurement audit report in court as an exhibit to explain why the former Chief Executive Officer, Ezra Chiloba, was sent on a three-month compulsory leave.
Among the anomalies in the report were inflated costs that were above the contract price, lack of contract details, extension of the contract beyond required time and payment for goods and services not required during the repeat election.
Mr Chebukati's affidavit said the audit report implicated Mr Chiloba of all the wrongdoing and irregularities and that this informed his decision to suspend him until the truth was uncovered.
On October 12, 2018 Mr Chiloba said in a tweet that his employment at the Independent Electoral and Boundaries Commission (IEBC) has been terminated. This is after he received an employment termination later signed by Mr Chebukati.
The committee chaired by Wandayi is however yet to decide whether it will involve fired IEBC Chief Executive Officer Ezra Chiloba.