Exclusive: Elites who loot South Sudan to live large in Nairobi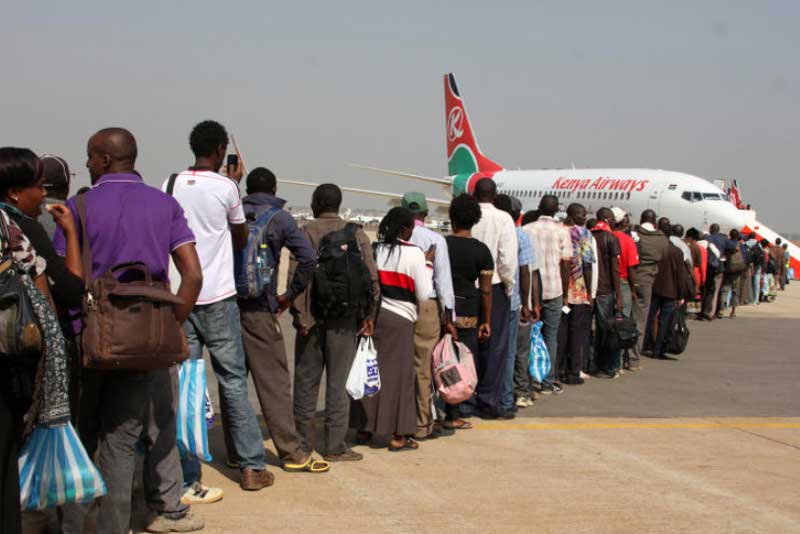 A satellite city for playboys to blow off blood money and a mother city for warlords to draw blood -- the sordid contrast between Nairobi and Juba.
This is the story of the conniving elite of South Sudan, a betrayed population, conspiratorial neighbours, infinite peace deals and failed international systems as strife continues to ravage Africa's youngest nation.
Abusing the neutral "position of trust" adopted by Kenya and most of their neighbours, top South Sudangovernment officials have seized the opportunity to loottheir country dry, often investing in prime property in Nairobi.
In Nairobi, their families live like kings and queens, are enrolled in high end international schools, cruise in top of the range fuel guzzlers and live lavish lifestyles without having to do any job.
So indifferent to the situation in South Sudan are the elite that some of their privileged lot have recorded themselves on video bathing in dollars. In contrast, in South Sudan, refugee camps continue to swell as their countrymen are rendered homeless.
Exclusive suburbs
Unarguably, the only people who can match SouthSudanese spending in Nairobi are politicians. More often than note, the two pairs -- Kenyan politicians and SouthSudanese elites -- have crossed hairs in top entertainment spots in the city, leading to brawls.
An investigation by African Uncensored which airs tonight on KTN bares it all on the duplicity deployed by the key leadership of South Sudan, including President Salva Kiir who has at least two homes in Nairobi's most exclusive suburbs.
Kiir is not only just investing here in Nairobi. A waterfront home, under construction on the shores of Lake Babugaya in Bishoftu, Ethiopia is also believed to belong to him. Bishoftu was the favored weekend retreat for late Ethiopian Emperor Haile Selassie who built a palace named "Fairfield" named after his wartime exile hideout in Engand. Besides Kiir, people close to him have invested in a range of businesses including an airline, and have lived champagne lifestyles for years. Whenever Kiir visits Nairobi, his entourage jets in with bags of cash, mostly in dollars and Euros.
A number of elite politicians and members of the military are also competing to buy homes and invest in the East African region. Kampala is also a second home to a number of top government officials in the war ravaged nation.
Tonight's expose will also show the lavish lifestyle of South Sudan's immediate former Finance Minister Stephen Dieu Dhau, who also served as a minister for petroleum, and who moved his family to the plush Buziga suburb in Uganda.
Evidence gathered by US based investigative project, The Sentry, shows while he was petroleum minister, more than $225 million (Sh22.6 billion) in revenues from the sale of South Sudan's crude were being shifted from his ministry to Nile Pet, a government owned oil company that was paying the Padang Dinka white army militia in an offensive back in South Sudan.
The UN has blamed the white army for all sorts of crimes -- mass murder, rape and targeted destruction of property.
Another person of interest is Paul Malong Awan, a former Chief of Staff of South Sudan. Malong, who was at one point believed to be Kiir's successor, wielded immense power in South Sudan's government.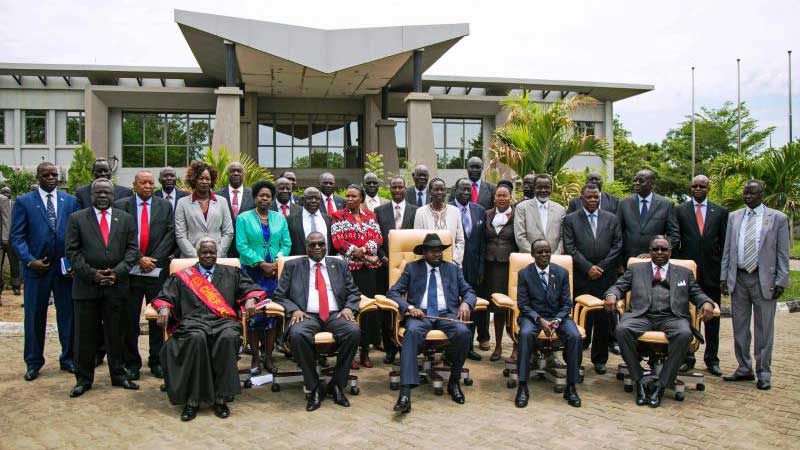 His brutal use of power earned him a place on the UN's sanctions list for targeting men, women and children in acts of violence - killings, rape, torture, forced displacement and the interference with standing peace treaties in South Sudan. But this has not stopped him from freely roaming in Kenya. His home is guarded by members of elite Kenyan security.
In April, Malong was making the rounds in Nairobi and was meeting members of the Kikuyu and Kalenjin council of elders freely, just days after launching a rebel movement.
His son Lawrence has recorded himself in videos bathing in money. The video is featured in tonight's documentary.
But it is the activities of General Reuben Riak, a senior security official, that have exposed the gaps in financial institutions in the region, which have allowed such individuals to continue to move and receive large amounts of money through their bank accounts as their citizens suffer.
Riak, who is also on the UN sanctions list for "actions or policies that threaten the peace, security or stability of South Sudan" is one of the individuals who has moved millions of shillings through his account at KCB Bank in South Sudan.
A report, War Crimes Shouldn't Pay, which documents his transactions revealed that Sh300 million moved through General Riak's personal bank account, a US dollar-denominated account at KCB between January 2012 and early 2016.
Riak is said to have been among senior security officials who planned a Unity state offensive against the SudanPeople's Liberation Movement (SPLM) in January 2015.
In 2013, he was the general in charge of logistics in the army. That same year, he oversaw a Sh3.8 billion arms deal, which would turn out to be the nation's most controversial arms deals to date, one that went from China to Mombasa to Uganda and into South Sudan. The Sentry report showed millions of dollars passing through Riak's personal bank account at KCB, including more than Sh70 million in cash deposits and large payments from several international construction companies operating in South Sudan.
These payments came from companies backed by Chinese, Lebanese and Turkish investors. They include hundreds of thousands of dollars in payments and cash deposits into the account since the war in South Sudanbegan in December 2013.
In that same period, more than Sh116 million was withdrawn from Gen Riak's account in his own name or as cash.
KCB, East Africa's largest commercial bank, says it has taken note of the recently published report by The Sentry on South Sudan in its response to the report.
"We advise that KCB being a regulated entity deploys global standards applicable to Anti- Money Laundering guidelines and Know-Your-Customer requirements provided by the regulators in all the countries of our operations. We are also fully compliant with the banking laws in all the jurisdictions we operate in," Joshua Oigara, KCB Group CEO said in a response to Sunday Standard.
Oigara said KCB South Sudan continues to work closely with the government and the Bank of South Sudan with regards to resolutions on UN Security Council Sanction List 2206.
"The bank remains committed to safeguarding the confidentiality of customer information as required in the respective banking laws across our markets," Oigara said.
General Riak has also acquired stakes in numerous companies incorporated in South Sudan, including engineering and energy firms.
Explosive revelations
Two companies named in the report as having made payments to General Riak — China Wu Yi and China New Era — approached The Sentry following the report's publication to provide additional details about the nature of their relationship with Riak.
Both companies told The Sentry in writing that the funds deposited into Gen Riak's personal bank account at KCB were payments for explosives each company acquired from Mak International Services, a SouthSudanese firm controlled by Riak.
China New Era declined to answer any additional questions posed by The Sentry. China Wu Yi provided additional information about the nature of its relationship with Mak International and, by extension, Gen Riak.
In a letter to The Sentry, China Wu Yi stated that its business relationship with Mak International began in 2013, shortly after it had acquired a licence to open a quarry and stone crushing operation in Central Equatoria state.
According to the company, sourcing the explosives needed to carry out its business operations required approval from the Sudan People's Liberation Army (SPLA) Engineering Corps.
The SPLA Engineering Corps in turn directed the buyer to purchase its explosives from Mak International, which China Wu Yi stated was the only supplier of explosives.
Between April 9, 2013 and September 29, 2014, China Wu Yi made eight payments amounting to Sh13 million for explosives sourced from Mak International.
According to records provided by the firm, the company received 940 bags of ammonium nitrate (25 kilograms each), 75 packages of "Super Power" (25mm each), 36 rolls of cortex (250m each) and 26 electronic detonators.
According to China Wu Yi, the company's primary points of contact at Mak International were Malok Reuben and Ayom Reuben.
China Wu Yi was instructed to make payments to Malek Reuben Riak.
Six of China Wu Yi's eight payments for explosives sourced from Mak International, a total of Sh11.6 million, were checks made out to Gen Riak and deposited into his personal bank account at KCB.
The company also made two cash payments to Mak International totaling Sh1.3 million.
"In short, these documents show an SPLA office that at one point employed General Riak requiring companies that need explosives for commercial business in SouthSudan to obtain them solely from a private company controlled by Riak, who remains a senior military officer," the report notes.
Furthermore, the apparent ultimate beneficiary of these transactions, Gen Riak, is not only a senior military official but also a former employee of the SPLA Engineering Corps, the entity that oversees the approval process.