Tax evasion racket loots Sh100b in six months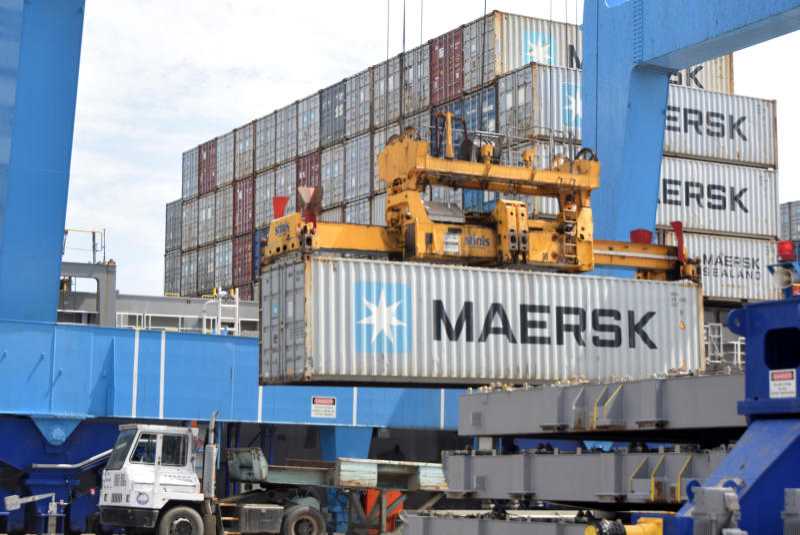 Detectives are at the port of Mombasa to investigate a tax evasion racket said to have cost the public Sh100 billion in just six months.
Those targeted at the country's main port of entry include Kenya Revenue Authority (KRA) officials who are responsible for collecting taxes.
Others are Kenya Ports Authority (KPA) and Kenya Bureau of Standards (Kebs) officials.
The rogue officials were said to be colluding with unscrupulous traders to facilitate false declarations to deny the taxman requisite taxes such as import duty. They also allow in counterfeits in exchange for kickbacks.
Necessary documents
A team of detectives under the command of Directorate of Criminal Investigations (DCI) boss George Kinoti is almost through with the collection of documents and evidence in investigations that are set to claim casualties at Times Towers.
Mr Kinoti's team had gone to investigate KRA and KPA over entry of contraband goods, mainly sugar and fertiliser, only to stumble on evidence of an organised cartel that has been fleecing taxpayers of billions of shillings.
The racket, the police said, includes allowing contraband goods into the market, false declaration of the value of imports to attract less tax or failing to inspect all containers, thus allowing substandard goods into the country.
For instance, if a ship arrives with 200 containers, less than half are charged the tax due while the rest are sneaked in.
The detectives, from DCI headquarters, landed in Mombasa last week after visiting the KRA headquarters at Times Towers and the Inland Container Depot (ICD) in Embakasi, Nairobi.
Possible prosecution
In Mombasa, they have interrogated a number of staff and studied how cargo arrives, is inspected and released. Several high-profile individuals are lined up for possible prosecution within two weeks.
"A comprehensive report on our findings will be released by next week. We will have recommendations therein on how we can seal these loopholes that are causing losses running into billions of shillings," said Kinoti.
He added: "In the past six months alone, Kenyans may have lost about Sh100 billion in tax evasion and sale of substandard goods."
Kinoti described how vacuum flasks on two shiploads were declared high-end and entered the Kenyan market, yet their quality was poor.
Detectives are inspecting and testing close to a million pieces of flasks, demonstrating to the importers how they are cheating Kenyans.
"They bring in fake flasks which cannot keep tea or water hot for an hour, yet they lie they can keep drinks hot for 24 hours. We are victims of corruption and deceit," said Kinoti.
He added that he had learnt that up to eight ships with substandard goods that had been cleared to dock had disappeared from the Kenyan waters after their owners learnt of the ongoing probe.
He cited one that had fertiliser worth Sh30 billion. It has been lying in international waters for weeks now after escaping from Kenya. Others had electronic goods and food that had been under-declared.
Yesterday, the KPA acting MD, Daniel Manduku, said his office was according the detectives the necessary support.
"We received a letter from the DCI asking for documents, which we have since provided. I am also aware that some of my officers will be required to record statements," Mr Manduku told The Standard.
Some investigators said the cartel involved in tax evasion and clearance of contraband goods was networked and had been threatening them.
"They have been lying to the President and the country on the tax collected. This is a complicated web that must be dismantled for us to realise our dreams," said a source.
President Uhuru Kenyatta is said to be keenly following the operation and has ordered the Kinoti team to go for anyone involved in the scheme, directly or indirectly.
Five staff
At least five workers of KRA and KPA have been arrested. More heads are set to roll once the investigations are complete, a source said.
On Monday, KRA and DCI restated their commitment to deepening collaboration in fighting tax evasion and corruption.
"The collaboration focuses on varied aspects including the management of customs clearance operations and the tackling of illicit trade and both importation and local manufacturer level," they said in a statement.