MPs chide Serem as they approve nominees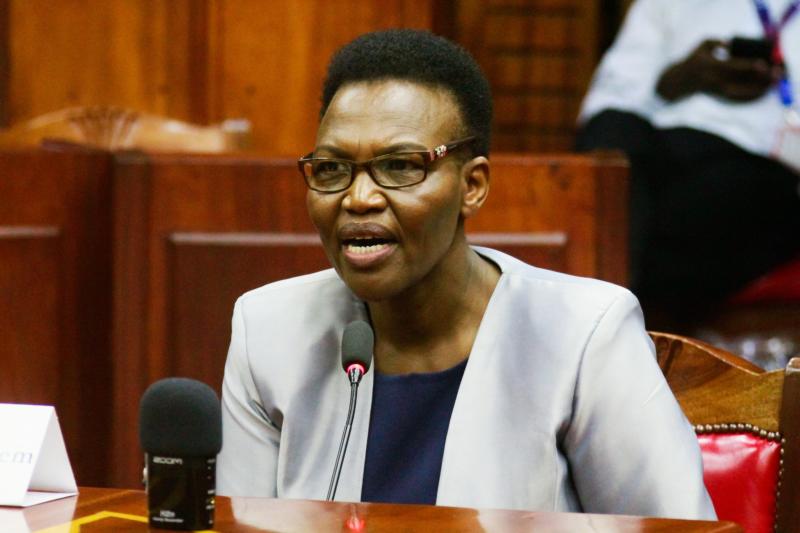 Members of Parliament yesterday chided the former Salaries and Remuneration Commission chairperson as they unanimously approved the 11 principal secretaries and ambassadors nominated by President Kenyatta.
Majority Leader Aden Duale led the MPs in making a U-turn and subsequently approving, Sarah Serem's nomination, but with a reminder that she treated them badly.
Mr Duale had initially vowed to lead the MPs in shooting down Ms Serem's nomination for slashing MPs' salaries.
Duale said it is "only a wise man who changes his mind" and told Serem that by being taken "far away to China where there is no internet" she would not meddle with MPs' salaries.
"Members I think we are safe. If we reject her she would be around to do consultancy for SRC," said Duale.
However, he warned her to treat MPs with decorum when they visit China.
At the same time, the Defence and Foreign Relations Committee said a memorandum by senior counsel Ahmednasir Abdullahi opposing former DCI boss Ndegwa Muhoro's nomination lacked merit.
Mr Abdullahi had opposed Mr Muhoro's nomination, citing claims of corruption and assassination threats.