NLC moves to court over legality of Ruaraka land's title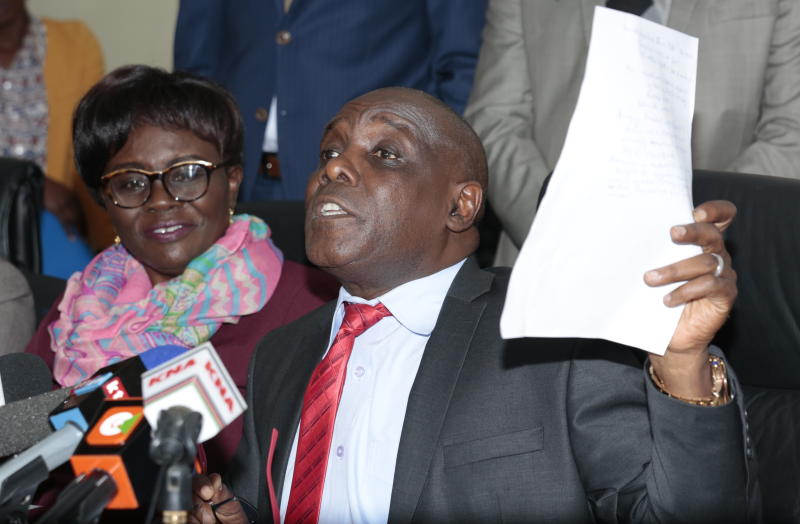 The National Land Commission (NLC) has moved to save its Chairman Muhammad Swazuri from possible prosecution over the controversial payment of Sh1.5 billion for the Ruaraka school land.
Through an urgent suit at the Environment and Lands Court, NLC wants a determination on whether the 13.5-acre land where Ruaraka High School and Drive-In Primary School stand is private or public property.
The commission's lawyer Tom Ojienda argued the suit is necessary to set the records straight in the scandal that is under investigation by Parliament, the Ethics and Anti-Corruption Commission and the Director of Criminal Investigations.
"NLC did due diligence in ascertaining whether the land was private or public," said Prof Ojienda. He submitted the commission had already authorised Sh1.5 billion payment.
All investigations
The commission wants all investigations relating to the land stopped until the court makes a determination whether it was private or public land.
The commission has listed Afrison Export Ltd owned by businessman Francis Mburu, the County Government of Nairobi, Director of Surveys, Chief Lands Registrar, Education CS, EACC, Director of Public Prosecution and Attorney General as parties to the suit.
Prof Swazuri in his affidavit, to support the application, stated that they received a letter from Mr Mburu in 2016, asking for compensation over the land compulsorily acquired by the Government in 1984.
"Following the requests, NLC began by conducting a search which established that the land was a freehold title registered in the names of Mr Mburu's companies," said Swazuri.
He stated that after understanding the history of the dispute, they received another request from the Education ministry to formalise the land's acquisition for both Ruaraka and Drive-In.