Kenyan woman arrested in US for bank robbery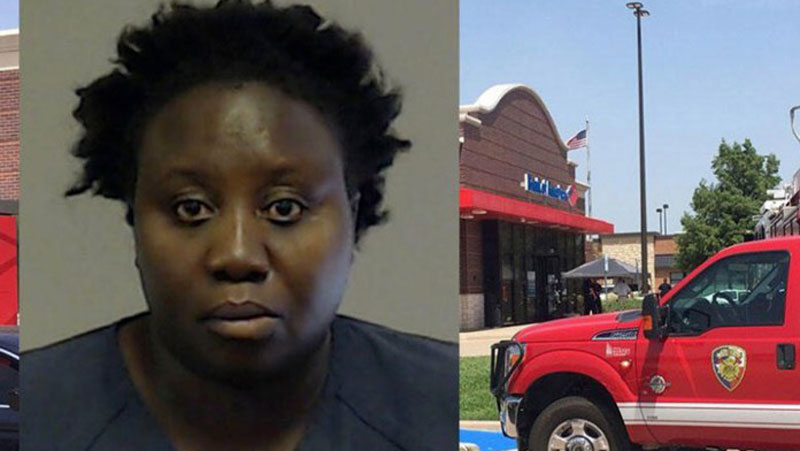 A Kenyan woman has been arrested after she attempted to raid a bank in Texas and later used a baby to deter police from apprehending her.
The woman, who was identified as Evelyn Misumi, 36, had gone to the bank alone and armed with a hammer and threatened to set it on fire as she demanded money from the frightened tellers.
According to Fox4, Misumi had on Thursday poured gasoline oil in the lobby of Bank of America in Murphy, Texas, threatening to set the building on fire in an attempted robbery.
Bank tellers however discretely alerted the police who promptly arrived and found the suspect as she was leaving the scene of crime.
The officers used pepper spray and a taser to stop her from escaping, but Misumi somehow managed to get to her car, which had an unidentified child.
The Texas woman is said to have pulled the child out of the car, using it as a human shield to deter the police from firing at her for fear of harming the youngster.
After using a stun gun and pepper spray on her, the police were able to get the unharmed but shaken child away from her.
Misumi was arrested and later charged with child endangerment and aggravated robbery.
She is being held at the Collin County Detention Centre on a $50,000 bond