Wife of former Livestock Minister Darius Mbela embroiled in Sh150 million legal tussle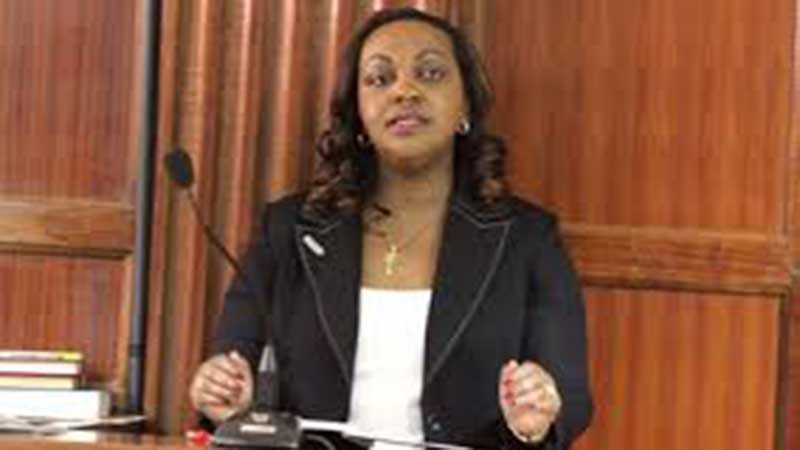 A decision by a former minister's wife to sell more than Sh150 million property is now a dispute before the High Court.
The wife of former Livestock Minister Darius Mbela, Elizabeth Wanjiku Muchira, and their son Eric William were joint owners of the property in dispute but William died in 2010, leaving behind his wife Josephine Egwa and two sons.
Egwa then applied for letters of grant to enable her administer the estate along with Getrude Mbogho and Nora Chao as co-administrators. Mbogho and Chao were to hold trust for the two sons.
In the process, she discovered that her mother in-law had removed the name of her late husband (William) from the title register and remained as the absolute sole beneficiary with the power to sell, a power she exercised by selling the same to Kilinichi Limited.
The property's title was transferred on July 1, 2011 and registration and issuance of title to the company made on August 17, 2011.
When she discovered this, Egwa moved to the Environment Court on June 28, 2012, seeking orders stopping her mother-in-law and Kilinichi from interfering with her enjoyment of the property.
She also sought for an order that the land was a family property held in trust by Wanjiku for her and the children's benefit, that the property was fraudulently transferred to Kilinichi and the title should be cancelled. The court was also asked to issue an order that the property be registered in Egwa's name.
The court ordered on April 11, 2016 that the property be registered in the names of Egwa and the two co-administrators.
On March 14 this year, Kilinichi filed an application at the High Court's Family Division through its lawyer Nelson Havi, seeking to set aside the orders.
The application was on the grounds that the company bought the property from Wanjiku legally and procedurally as the registered owner.
In his ruling last week, High Court judge John Onyiego suspended the order directing the registration of the property in the names of Egwa, Mbogho and Chao pending the hearing and determination of the case.