Kenya Pipeline Company in the dark over extend of EACC investigations on its staff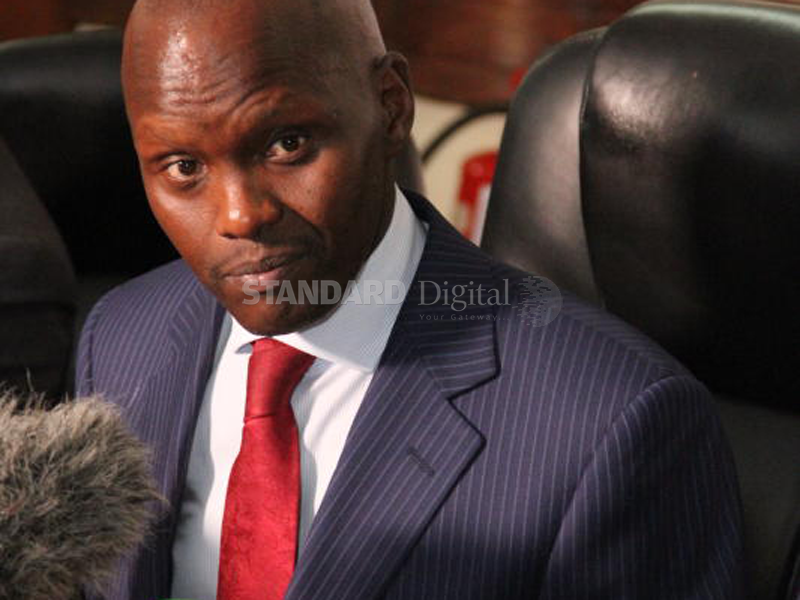 Kenya Pipeline Company (KPC) yesterday denied revelations of massive corruption at the organisation. On Monday, The Standard carried an exclusive report cataloging how the firm had reportedly lost Sh70 billion in inflated tenders.
At a press conference at KPC offices in Nairobi's Industrial Area, KPC MD Joe Sang denied that the firm had lost Sh95 billion in various projects.
Sang gave a point-by-point account on 12 tenders touching on key projects that have been subject of media reports.
He denied that there is loss of any money, terming the reports as unfair and reckless and only meant to damage his reputation. KPC transports, stores and delivers petroleum products to Kenya and the EAC region.
At the same time, Sang said he was unsure of the nature and extent of investigations by Ethics and Anti-Corruption Commission (EACC) even as it resorted to send three employees on forced leave.
Search warrants
According to Sang (pictured), is yet to inform the company about the reasons for issuing search warrants to three of its senior employees. However, he said he had written to the EACC seeking to know the reasons for the search warrants that were issued against company managers - Samuel Odoyo (Finance ), Nicholas Gitobu (Procurement) and Amina Juma, also from procurement.
"Once they write to us, in line with our rules and regulations, we will take disciplinary measures," said Sang.
But even before this feedback, KPC has as it fights off graft claims. Sang said the decision to send away the employees the three on a 30-day compulsory leave was necessary to give room for full investigations in connection to the tender for the purchase of hydrant pit valves (HPVs), used for refueling aircraft. The tender was worth Sh647 million.
"On 24th May 2018, EACC carried out a search operation at the residences of the public officials of the Kenya Pipeline who handled the procurement process at the time," read a statement signed by EACC CEO Halakhe Waqo.