Female senators, MCAs now claim increased sexual violence, persecution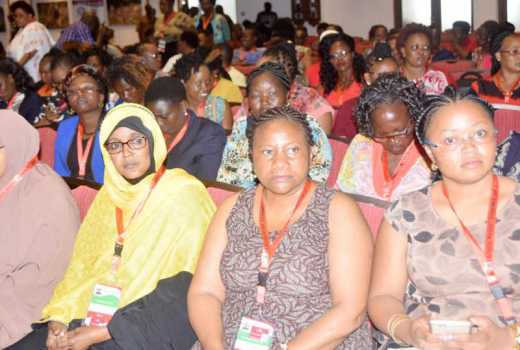 Female lawmakers in the Senate and county assemblies claim they have come under increased persecution, violation of their rights and verbal sexual attacks in several Houses across the country.
They cited exclusion from committee leadership, revocation of voting rights, and cases of physical attacks. The women MCAs further alleged that their working environment was now more hostile than ever before, and blamed elected male colleagues for the alleged attacks.
Speaking in Mombasa ahead of the start of MCA legislative summit conference, female lawmakers in the Senate and county assemblies said attacks on women were undermining the two-third gender rule.
Most female MCAs and senators are nominated by parties, and this, they allege, has rendered them vulnerable to accusations that they earned these positions through sexual favours.
"Some people say women can only be nominated once they have slept with men. Others are calling us flower girls and saying we are there to fill the seats. This is not the case. We are here because we have the capacity," said Kanu nominated Senator Halake Abshiro, who added that women's role in legislative work is frowned upon.
"In some counties, nominated women MCAs have been excluded from committees," said Milka Wanjiru, chairperson of the Women Caucus in the County Assemblies Forum (CAF).
The caucus held its meeting yesterday at a hotel in Mombasa, ahead of the main County Assembly Forum Summit that is expected to be officially opened by Deputy President William Ruto today.
Wanjiru said the recent alleged assault of Nyeri's Magutu Ward MCA Pauline Wanjira in Arusha, Tanzania by a male MCA and the Kisii Assembly's move to pass a Motion to bar nominated MCAs from participating in some legislative activities as examples of sustained attacks on women.
Senator Margret Kamar, Nairobi Speaker Beatrice Elachi and other women leaders yesterday condemned the assault on Wanjira and asked the Ethics and Anti-Corruption Commission to hasten its probe into the matter.
"Any law to deny nominated leaders from contributing on the floor requires a referendum," said Ms Elachi.
On May 14, Kisii County Assembly passed a Motion to create ward delegates headed by an elected MCA, who will vote or table Motions that directly touch on wards.
Elachi said the Constitution only allows voting by delegates at the Senate and what Kisii County Assembly did was an illegality.
CAF vice-chairperson Esther Ndile said all MCAs have the right to vote.