Fatal accident claims 8 lives along Mombasa-Nairobi Highway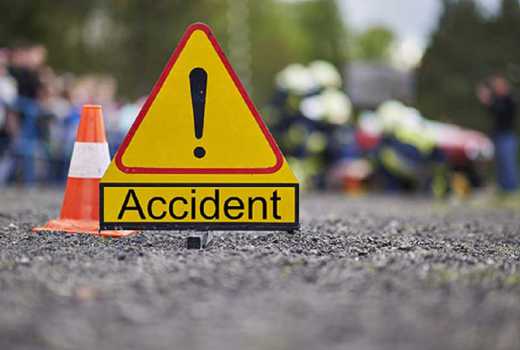 Eight people lost their lives in a fatal road accident at Muambi area along the Mombasa-Nairobi Highway in Machakos County on Sunday morning.
The accident that happened around 2:30 AM involved a Nairobi bound matatu and a trailer, Mercedes Benz Acer, that was headed to the same direction where the Toyota matatu bumped on the trailer from behind.
Following the accident, six people died on the spot while two others succumbed to their injuries while receiving treatment at Machakos level 5 Hospital.
The accident was confirmed by the Machakos OCPD Joseph Tanei.
"It happened that one unknown driver towards Nairobi general direction, on reaching the location of the accident rammed a trailer from behind which was on motion hence the accident," he said.
The accident attracted a massive traffic jam near Kapiti plains in the early morning with motorists forced to divert at Konza.
It was identified immediately that the driver of the matatu was among those who died on the spot with eleven passengers taken to Machakos level 5 hospital for treatment.
The accident caught the attention of the Machakos County Commissioner Ms Matilda Sakwa who called on drivers to adhere to road safety measures.
"Our traffic police officers will be vigilant on constant checking of vehicles' road worthiness, however, drivers should not over speed, be checked periodically on their eyesight and above all they should take rest for them to drive carefully," She told The Standard Digital.
The bodies of the deceased were taken to Machakos level 5 hospital mortuary waiting identification.