Joho in Madrid to discuss water desalination with Spanish officials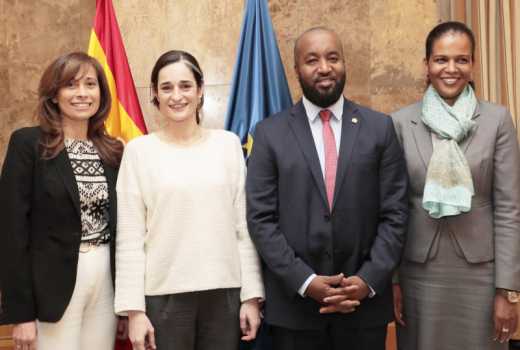 Governor Hassan Joho has met Spanish officials in Madrid to discuss opportunities and support for desalination of water from the Indian Ocean to supply Mombasa.
Joho also attended the Global Water Summit in Paris, France, during his global tour to attract investments to Mombasa.
The county has announced plans to expand sources of fresh water for its swelling population.
"I had a fruitful engagement with the Secretary of State of the Spanish Government, Ministry of Agriculture, Food, Fisheries and Environment, Ms Maria Garcia, and the Director General for Water, Mrs Liana, in Madrid," said Joho in a statement sent to newsrooms from Madrid.