Sheikh Balala: I was deported four times to Germany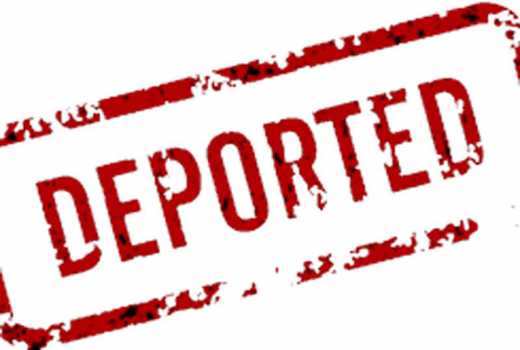 Sheikh Khalid Balala's name may not ring a bell to many young Kenyans today.
The 60-year-old who fondly refers to himself as "Okampo" was a fiery preacher, political activist and an orator in the 1990s.
His predicament was similar to what has befallen Miguna Miguna who the State now claims is not a Kenyan.
"My case was worse because I was deported to Germany four times. I was stateless for two years after the government revoked my citizenship," he said in an interview.
Balala who also refers to himself as Marcus Garvey, out of respect for the Jamaican black rights crusader, said his woes began in 1991 after he co-founded the Islamic Party (IPK).
IPK engineered an uprising or Intifadah at the Coast against the Kanu government forcing the State to proscribe it and label Balala an enemy of the state.
In November 1991, he was arrested and charged in Voi with treason for allegedly imagining the president's death.
In February 25, 1993 he was however acquitted by a Mombasa Chief Magistrate, Joyce Manyasi after the prosecution failed to prove the case.
"It was a trumped-up charge to keep me in jail until the1992 elections were over. After my acquittal I went home and found my house broken into and passport stolen," he recalls.
He applied for another passport and was issued with one valid for only three months.
The Islamic preacher then flew to London to attend a conference on youth and democracy before he made a detour to fund raise for IPK.
Renew passport
"In Germany I met a Kenyan immigration official who advised me to visit our embassy in Frankfurt to renew the passport as it was about to expire."
He added: "On December 9, 1994 I went to the embassy to renew the passport. I handed it to a Mr Mudavadi who kissed it and disappeared."
The copy of the said passport A015667, which he still has is clearly stamped "cancelled." Balala said to date the state has refused to issue him with a new passport. "In 1997, I applied for the passport. I collected it from the tenth floor at Nyayo House only for it to be taken away by an armed police officer on first floor," he said.
In Germany, Balala recounted how he spent three nights at the embassy to press the Immigration officials to give him his passport to facilitate his travel back to Kenya. "Three days later, during the 1994 Jamuhuri Day celebrations, I was public declared a Yemen citizen," he said.
Balala then decided to launch a legal battle against the government in German courts after he was declared persona non-grata. But after a three year legal battle, the German court ordered the Kenyan Embassy to facilitate his return. The court, he says, further ordered the embassy to pay him Sh200m ($2m) in damages. Among the people who testified in support of Balala is former Prime Minister Raila Odinga.
The government however denied him entry and deported him four times to Germany. "I was ejected once at Moi Airport, twice at Nairobi's JKIA and once when I tried to come in through Dar es Salaam airport," he said.
He was allowed back to the country in 1997 following pressure from the US but he was detained again until December 25, 2000.