Athletes race from rags to riches, and back to rags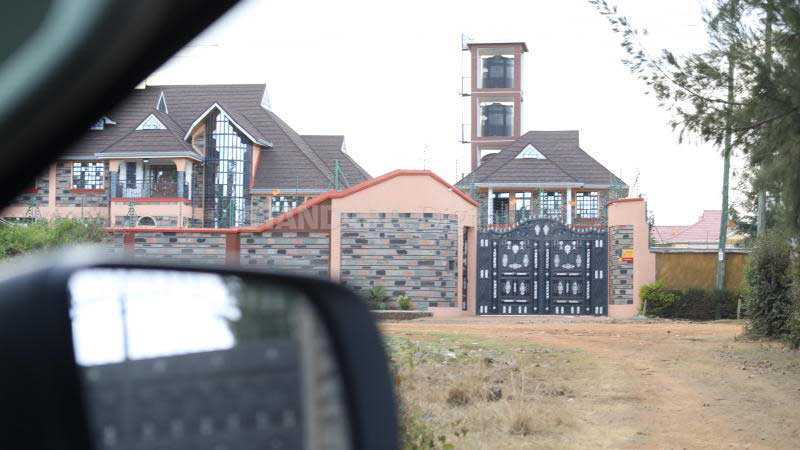 On a flight full of Kenyan athletes returning to Nairobi from Frankfurt, Germany, an exited Ronald Kipchumba Ruto bragged to team mates how he had kissed poverty goodbye.
"Poverty is something we see on TV," an athlete who was on that flight narrated to the Sunday Standard how Kipchumba was bragging.
Kipchumba, who dominated races globally for nearly a decade, was a 3,000m steeplechase champion – winning the World Youth 2,000m steeplechase and World Junior 3,000m steeplechase crowns. At 16, the 2,000 metres steeplechase champion set a new world best time of 5:30.27 at the IAAF World Youth Championships. This record had not been broken for two decades since being set by Soviet runner Mykola Matyushenko and no one is yet to break Kipchumba's record.
Then two months later in Liege, Belgium he demonstrated his ability with a 5:27.64 time in the same race before transiting in 2007 to the 3,000 metres steeplechase which he won with ease in Poland. He then transitioned to the half marathon and later the full marathon where he posted a 2:09:17 in Frankfurt, Germany.
Although he emerged seventh in that race he still won Sh1 million for running under two minutes 10 seconds and a further Sh1 million as appearance fees and bonuses. In the five years before that race he had won seven other high level races amassing some fortune in the process.
Once in Nairobi, he withdrew Sh800,000 from a bank at the Jomo Kenyatta International Airport (JKIA) and set out to party. But after a night of fun at the Simmers Club on Kenyatta Avenue, he was broke.
"He could not remember what happened to him," said another athlete who arrived with him on the flight from Germany.
"He did not have a single shilling when we went to pick him from his hotel room so we had to foot his fare back to the training camp," said the athlete.
When Sunday Standard tracked Kipchumba to Iten he didn't look like a person who just eight years ago could blow up Sh800,000 in a night. He tested positive for EPO in 2012 and has just concluded his ban and returned to training.
The money has long disappeared and years of being in the cold have taken a toll on him. Once you get banned, you are not allowed to take part in any athletic activities. Coaches and agents who don't want to be associated with doping shun you and calls from promoters cease. You are on your own.
"Book for me a room to sleep and buy me a round before we talk," a visibly drunk Kipchumba told us when we eventually met at the Champions Hotel in Iten.
"I know you are looking for information on doping but you can't get any. We would rather talk on how I can get an agent because the ones I had are the reason am in this state. I have returned to training and I am fit again," he said.
Like its colloquial name 'Home of Champions' every building, hotel, butchery, clinic or night club that stands out in Iten has the name 'champion' and so the rooftop bar at 'The Champions Hotel' is the place to be every night. Every night athletes (both foreign and local), coaches, agents and anybody in the athletics world converge there or at the Kerio View Hotel where beers go for Sh350 a bottle.
"That is like four dollars," one athlete said when we asked about the price of beer.
Everything in the world of athletics it seems is calculated in terms of dollars and there are plenty to spend for those who have made it. All athletes work hard but a majority play harder.
And so in Eldoret, Iten and Kapsabet parties go all night long and it doesn't matter which day of the week it is. With all the big universities having a presence in Eldoret, the supply of girls is unlimited and so is the money to spend.
But just before dawn, all roads and paths quickly fill up with local and international athletes as they hit the road in search of their next millions. But although they train together and even participate in the same races abroad, the living conditions of foreign athletes are totally different from local athletes who have not made it.
Most of them apart from the big names like David Rudisha, who spends much of his time with his coach Bro Colm O' Connell, stay in small rented houses in the towns they train in. Foreign athleteseither stay in affluent camps or resorts like Kerio View and Keellu Resort where it costs an upwards of Sh8,000 per night.
Elias Kiptum, a veteran athlete who also mentors up-coming athletes says it would take four years of running 50km a week for one's body to be conditioned enough to participate in a global race. When calculated that is a total of 73,000 km or running from Nairobi to Mombasa 182 times.
"It is because of poverty. When you think about where you are coming from and how that single win you are chasing can change everything you will train hard even if it means losing your limbs," said Elias Kiptum who won both the Frankfurt and Linz Marathons twice.
"Training is hard work, no child from a rich family can become an athlete. But because most athletes are not educated they soon lose all the money they get. It is a cycle," he said.
But unlike other sports, athletics is in most cases not a team sport and the generated income is shared between just the agent, athlete and manager. However despite the glory, stardom and the importance we have attached to our athletes, they are in real sense the last ones on the gravy train when it comes to their finances. Here is how it goes. An agent searches for races and agrees on the prize money with the organiser. Since one agent represents several athletes he decides with the coach who to select for the race and then decide what to give them as a cut of the appearance fees and prize money in case they win.
It is a system that puts athletes to a disadvantage and they would not want to talk about it openly for fear of being victimised.
"It is better than nothing," said one athlete. "If you make noise about it you will be reminded to look around and see the thousands of athletes who train every day for that one chance," said the athlete.
However despite the system being set against them, athletics rakes in good money and the Sh1 million that the government gives gold medalists as a token is pocket change to the elite athletes. In 2015 Wilson Kipsang who topped the standings in the six-race World Marathon Majors Series earned a $500,000 (Sh50 million) jackpot. Mary Keitany who won the New York Marathon in 2015 in a time of 2:24:25, pocketed $100,000 (Sh10 million) in prize money along with a time bonus of $25,000 (Sh2.5 million) for running a sub-2:25 time.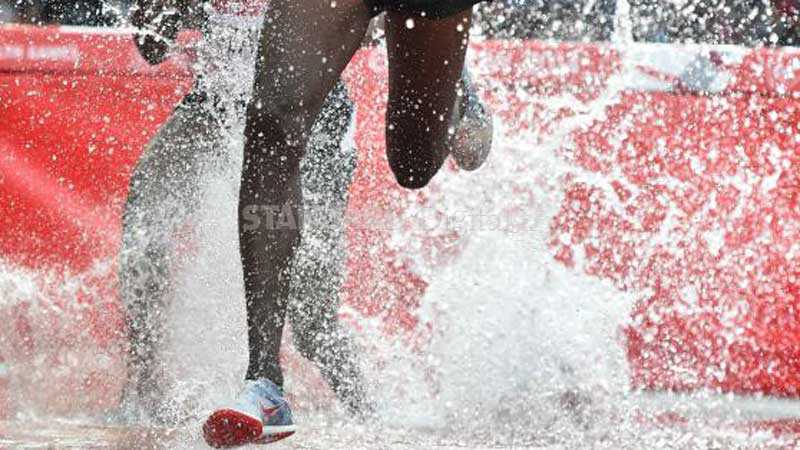 Spendthrift lifestyle
And with so much money coming in some athletes who form a spendthrift lifestyle often find themselves in trouble. Jairus Birech, a Diamond League trophy winner in the 3,000 metres steeplechase had his Range Rover Sport allegedly possessed for defaulting on a loan. We traced the vehicle at Elgon View Estate and established it was being driven by a loan shark but the athlete disputed.
"Who told you that?" He barked when asked about the car. "Go and look for the person who has that car and he will tell you the owner. I drive a Toyota Landcruiser V8," he said.
But for the athletes with an entrepreneural mind, most of this money ends up in real estate or investment in farms. Berlin estate in Eldoret town coined its name from the number of athletes who have won in the Berlin marathon and have invested there.
"Land here used to be sold in acres now you can only get an eighth for Sh3 million," said Mary Mwaura.
Almost all the top athletes have houses in Elgon View, a millionaires paradise that is dotted with mansions rivaling those in Karen, Nairobi.
In Eldoret town at least 20 commercial buildings are owned by the athletes. They include the Komora Centre, owned by three time world 3,000m steeplechase champion Moses Kiptanui, and the GrandPrix Hospital, which belongs to two-time Boston Marathon winner Moses Tanui.
Laban Rotich, a former 1,500m runner, won the prestigious IAAF World Cup 1,500m final in Johannesburg, South Africa, in 1998. And since the World Cup stood out as the biggest win in his athleticscareer, he named the building Johannesburg Plaza, which is at the junction of Oloo and Nandi streets.
The 1999 Amsterdam Marathon winner Fred Kiprop owns Kirem Arcade that houses K-Rep Bank. Daniel Kipng'etich Komen, the current 3,000 metres world record holder has invested in a private school, Potters Academy in Eldoret.
This wealth is also displayed in the cars they drive and places they frequent. Ezekiel Kemboi, who known for his flashy lifestyle has a Range Rover Sport in his collection. In 2015 Asbel Kiprop crushed and wrote off his BMW X5 along the Kapsabet-Iten road.
But for those who fail to invest, the money dries up fast. And there are endless examples. Raymond Yator who broke the junior 3,000 m is now a constant reveler in changaa dens in his home village in Marakwet.
Changaa dens
"I am very confident no policeman can catch me once I start running," he says of how his running prowess prevents the police from arresting him when they raid changaa dens.
Antony Kiprono who represented Kenya in the World Cross-Country Championships separated from his wife 10 years ago and drinks alcohol for solace. He also does manual jobs. "It is terrible, I tell you. Life has been very hard," he says.
The most astonishing rags to riches and back to rags story is perhaps that of Robert "Mwafrika" Kipkoech Cheruiyot. A former record holder and four time Boston Marathon winner in 2003, 2006, 2007 and in 2008 is now according to those close to him selling of some of his property in order to stay afloat. His Suzuki car is now looking for a buyer. He lost his cool when we asked him.
"What is wrong if I sell my car. It is not yours. First of all give me the number of the person who is feeding you with this nonsense," he said then hung up.
To fight drought, involve communities
According to the latest information from the Meteorological Department, rainfall will be poorly distributed in April, May and June, and this will have a serious impact on agriculture