Past graft cases reincarnate to haunt President Uhuru's JSC nominees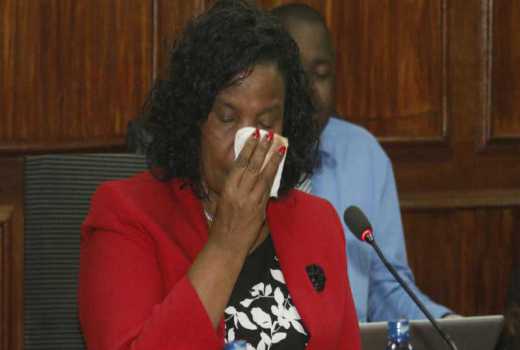 Past corruption allegations, court cases, and political affiliations came to haunt Judicial Serve Commission nominees yesterday when they appeared before MPs for vetting.
Former Kenyatta University vice chancellor Olive Mugenda was tasked to respond to queries over her controversial retirement exit package and alleged refusal to release the institution's property, including home, official vehicle, and office.
The queries were raised in an affidavit filed by the Universities Academic Staff Union secretary general, George Lukoye.
In her defence, Prof Mugenda told the Justice and Legal Affairs Committee chaired by William Cheptumo (Baringo North) that the package was approved by the university council for her 15 years of service to the institution as vice chancellor and deputy vice chancellor.
She informed the team that she had since vacated the institution's office, contrary to claims that she was still occupying the fifth floor at the City Campus.
Former Agriculture Cabinet secretary Felix Koskei was asked to respond to corruption allegations that prompted President Uhuru Kenyatta to kick him out in 2015.
Koskei told the committee that he was cleared by the Ethics and Anti-Corruption Commission within a month of his sacking since there was no case linking him with corruption.
Earlier, Kisumu West MP Olago Aluoch walked out of the sitting, claiming the process was illegal because Kipng'etich Bett, whom Koskei was replacing at the commission, had not resigned. But Cheptumo produced Bett's resignation letter dated February 12.
Former National Assembly Clerk Patrick Gichohi was also vetted to join the commission as the Public Service Commission nominee.