Al Shabaab militants end lovers' dream, month after marriage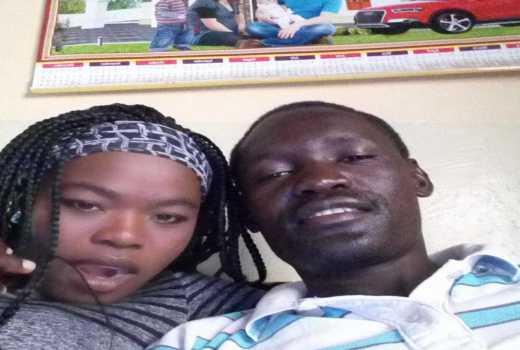 What appeared to mark the beginning of a happy family ended in agony when a couple was killed by Al Shabaab bullets in Wajir County last week.
The parents of Seth Odada and Caroline Adhiambo had approved their courtship and allowed them to live together as they arranged to formalise their union.
But one month into their lives together, Al Shabaab struck, killing the two last Friday and leaving their families devastated.
Ms Adhiambo, 19, sat her Kenya Certificate of Secondary Education (KCSE) exams last year.
Her family had hoped she would do a course and help her widowed mother as she settled down to married life.
Adhiambo is said to have left her home on January 2 to visit Mr Odada, who was a teacher in Qarsa Primary School in Wajir.
She promised her mother Margaret Atieno that she would return a few days later to collect her KCSE certificate.
After a few days in Wajir, Odada managed to find her a job as a support staff at the school.
RAIDED SCHOOL
But on Friday, Al Shabaab militants raided the school compound at dawn and killed the two alongside another teacher.
Yesterday, the families of the young couple were described them as hardworking and focused.
When The Standard visited Adhiambo's home, several women were comforting her mother, who has been weeping ever since she saw her daughter's body on the internet.
Ms Atieno said her world had literally fallen apart following her daughter's death.
"I could not believe what I saw. I tried several times to call her but her line went unanswered until a man who introduced himself as a police officer picked and confirmed what I feared most."
About 50km away in Kamuga village in Homa Bay County, Odada's relatives were also reeling in shock over his killing. He had only worked for a year and was the sole breadwinner for his family.
His mother, Margaret Odada, is also a widow.
"The deaths have left my family broken. We don't understand why this unfortunate thing had to happen to us," said Ms Odada.
The two families appealed to the national government and well-wishers to help them transport the bodies closer home from the Chiromo mortuary in Nairobi.