Bring back Miguna Miguna, Court orders the government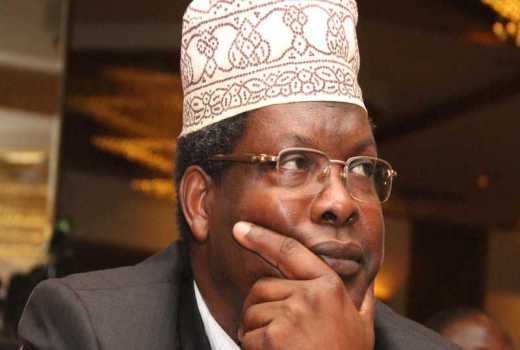 Opposition politician Miguna Miguna is free to return to Kenya after the High Court quashed Government decision to strip him of his citizenship.
As soon as the judgement was delivered, Miguna stated he would soon be back to face his tormentors.
But the Government maintained it followed the right procedure in deporting him and would appeal the decision.
In his hard-hitting judgement that sent a warning to State officials disobeying court orders, Justice Luka Kimaru ruled the decision to declare Miguna a non-Kenyan citizen and his subsequent deportation was null and void.
"The declaration by Interior CS Fred Matiang'i based on the advice of Director of Immigration Gordon Kihalangwa that Miguna is not a Kenyan citizen and that his presence in the country is against national interest is null, void and of no legal consequence," he ruled.
The judge ordered the Government to restore Miguna's status as a Kenyan. The lawyer was stripped of the right on February 6 just before he was deported to Canada.
He also ordered Kihalangwa to deposit Miguna's Kenyan passport in court and the police to file a written undertaking to produce him in court as earlier directed.
Reacting to the judgement, Miguna said: "I must get guarantees that my tormentors will abide by the numerous court orders and guarantee also that they will abide by the outcome of the appeal they are set to launch at Court of Appeal after it was ruled that my deportation was illegal."
Justice Kimaru gave Inspector General Joseph Boinnet and Directorate of Criminal Investigations boss George Kinoti a dressing-down for disobeying a court order that they produce Miguna in court on the day he was deported.
He found Boinnet and Kinoti guilty of contempt of court, but instead of sentencing them to six month jail or imposing the maximum Sh200, 000 fine, he directed them to bring Miguna back and have his Kenyan citizenship restored.
"They are top police officers and part of the criminal justice system. They should be at the forefront in obeying court orders. We wonder what they will feel if their witnesses fail to come to court the way they refused to honour the court," said Kimaru.
The Government appeared unbowed and immediately filed a notice of appeal as it seeks to ensure the self-proclaimed National Resistance Movement (NRM) general does not come back to Kenya.
Interior PS Karanja Kibicho, in a statement, said the government still holds its position that deportation of Miguna was procedural and in accordance with the law.
"We believe the ruling by Justice Kimaru, which directs the Director of Immigration Services to surrender Miguna's illegally acquired passport, is not in the best interest of the country," he said, through lawyer Fred Ngatia.
Soon after the judgement, Miguna, in a telephone interview, said the Government had no authority to withdraw his citizenship. He said he would soon be back to pursue those who detained him illegally and treated him inhumanly.
"My citizenship was vested on me by my mother. It's a God given right that cannot be withdrawn. That is what those serving powers in Nairobi don't understand," said Miguna.
Probox madness turns tragic
Japanese car meant for goods or four people carries up to 11, and is driven at breakneck speeds, making it a moving coffin.