Cash lost county assemblies line up more bills for debate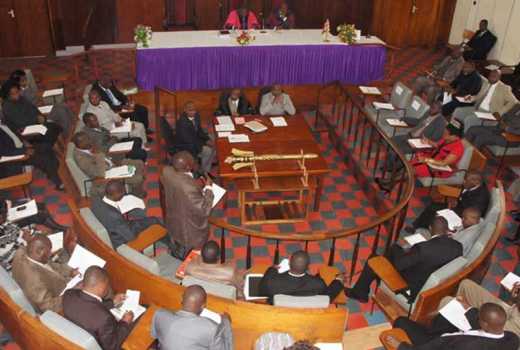 Hundreds of bills passed by county assemblies since 2013 have still not been implemented.
And a number of bills have not even been debated for years despite the county assemblies and executives lining up new ones.
The Standard has established that county executives spent huge amounts of money to develop some of the bills that are now lying idle.
A former county executive committee member who sought anonymity said a single bill costs at least Sh200,000 in legal fees to craft.
This is besides the high costs in time spent before it is finally passed by MCAs.
Investigations by The Standard established that in four counties in Nyanza region, only the Budget Appropriation bill has been implemented, largely because it is mandatory.
It has also emerged that governors failed to assent to most of the bills that were passed by the assemblies.
County executives are mandated to implement all legislation made by county assemblies. The assemblies are also mandated to monitor the implementation through implementation committees.
In Kisumu County, despite the assembly passing 25 bills since 2013, only four have been implemented. Another four are still pending.
Bills replicated
Experts say some of the bills replicate the ones that are already in place and already being implemented by the national government.
Former MCAs who debated the dormant Fisheries and Aquaculture Management Bill 2016, for example, said it was parallel to the one currently being implemented by the Kenya Maritime Authority under the national government.
In Siaya County, the Siaya County Public Nuisance Bill has provisions that already exist and are being implemented by State organs such as the National Environment Management Authority.
Experts also point out that some bills may not have been well thought out.
Lawmaking process
Gor Sungu, a former MP who trains MCAs in legislation and oversight, said many MCAs did not fully understand the lawmaking process, which affected the quality of some of the bills passed.
While current and former MCAs argue that they have been playing their legislative role, residents say they are yet to benefit from the numerous laws that come out of the county assemblies.
Kisumu Residents' Voice Association chairman Audi Ogada said the MCAs were more concerned with the number of bills passed than their actual relevance.
"We are yet to see any benefits from the laws being made by the county assemblies," he said.