Herders complain of distribution of KPR arms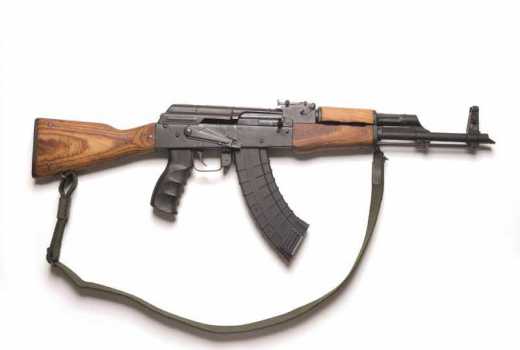 Herdsmen along the Meru-Isiolo border have accused the police of unfairly distributing guns issued to local guards.
The herders from Tigania East claimed that only 13 of the 86 guns the Government gave out to arm Kenya Police Reserve (KPR) recruits were sent to the area.
They spoke during a meeting with area MP Josephat Gichunge at the weekend. They claimed failing to arm them adequately had put them at risk of losing their lives and livestock.
But Tigania East OCPD Samuel Kosgey insisted that all the guns sent for distribution to KPR were handed to local recruits.
"I do not know where they are getting the figures from but we have tried as much as we can to balance the distribution of the arms to the intended beneficiaries, be they farmers or herders," said the OCPD.
Recruitment started
He added that the beneficiary groups were expected to identify representatives to be armed as soon as the recruitment started last year.
Kosgey said there was progress in security forces' efforts to stop cattle raids in the area.
The herders were also displeased that the police had failed to recover all the 1,300 animals stolen on October 23 last year. Only 139 animals were found.
"Dozens of families who lost cattle are suffering. They have been rendered destitute because their only source of income was lost in the raid," said Joseph Mwingirwa Kibaki, the chairman of the herders in Kalama ward.
The residents claimed police were unwilling to recover the animals even after getting intelligence about their whereabouts.
"We even have photos of the stolen animals grazing in Isiolo County. That is why arguments by the police defeat logic," said another herder.
The herders also claimed some animals which had been recovered by police on the Isiolo side of the border disappeared mysteriously from a police camp in Tigania East.