Matiang'i: Text books to be ready for learners earlier January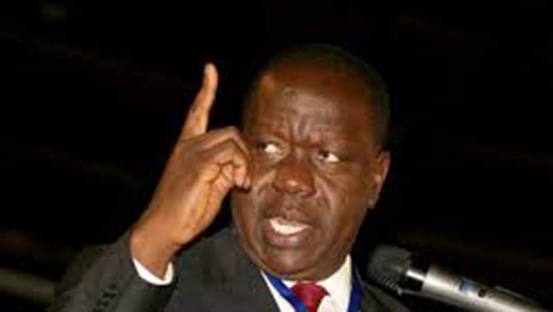 The Government has ordered the Kenya Literature Bureau (KLB) to supply schools with books before learning resumes on January 9.
Education Cabinet Secretary Fred Matiang'i directed KLB to supply the textbooks before Form Ones report to secondary schools.
The Government is implementing a policy shift to procure learning materials instead of channelling the funds to schools, even as a report exposed the scandal that rocked supply of books.
"Our interest should be to ensure our children acquire quality education. We must be responsible for the education of our children to make sure they benefit from the new book policy. Every school must ensure a one to one book ratio is achieved for every learner," Dr Matiang'i said yesterday.
"We have changed our business model of doing things. We will directly deal with publishers to supply books to schools. We don't want a situation where cartels exploit our children. The only thing we need is to see books in the hands of our children," he added.
Books on six core subjects of mathematics, English, Kiswahili, biology, chemistry, biology and physics will bear the Government's court of arms on the front cover and will be labelled 'not for sale'.
The CS spoke even as a new report revealed how rogue school heads and suppliers colluded to steal billions of shillings meant for purchase of books.
The 2017 report of the Re-Evaluation of School Textbooks unearthed a syndicate where cover prices of recommended textbooks were inflated by up to three times.
The report revealed the Government had been losing nearly Sh14 billion annually, through inflated textbook prices. Two other reports by the Ministry of Education and Ethics and Anti-Corruption Commission (EACC) had also highlighted the rot.
A 2016 report compiled by the ministry, Kenya Institute of Curriculum Development and Kenya Publishers Association revealed that schools flouted procurement procedures while buying books.
The report faulted the Government's failure to step up school inspections to save the billions lost as it also emerged that some schools failed to verify the quality of books delivered. Questions were also raised as to whether books were ever bought at all.
The 2015 Examination Report into the Disbursement and Utilisation of Free Primary Education Fund by EACC exposed influence peddling to ensure preference of some books.
To fight drought, involve communities
According to the latest information from the Meteorological Department, rainfall will be poorly distributed in April, May and June, and this will have a serious impact on agriculture