People who defined 2017 elections in Kenya
As the repeat election process comes to a close, many people will remember it as the most winding elections in Kenya's history. It has been a journey fraught with surprises, humour, uncertainty, confusion, court battles, resignations, celebrations, deaths, and a cocktail of other emotions.
Some of the memories we will carry with us from the elections include:
Maraga's ruling:
Supreme court's nullification of President Uhuru Kenyatta's presidency placed Kenya in the core of world history as a country heading towards complete judicial independence.
Maraga's name will feature as the judge who made a ruling that sent ripples across the globe. The interwebs broke, with Maraga being the most mentioned name among Kenyan users. Parody accounts soon sprung up, as people tried to steal the limelight from the man who previously lived a private and sheltered life.
Legal battle:
When Nasa filed a petition at the supreme court against President Uhuru Kenyatta's victory what followed was intense twists and turns in the court corridors – a semblance of a legal reality TV show that aired for days.
Jubilee defence was led by Fred Ngatia, bringing along decades of experience in the legal field, coupled with a reputation of almost nil losses in cases he had previously litigated.
On his heels was James Orengo, known for his mastery of the constitution. Otiende Omollo made a grand entry as a newbie in politics who gained popularity for his confidence and articulation. IEBC lawyer Paul Muite was armed with documents and tackles towards opposing counsel. PLO Lumumba brought his flowery language and legal jargon. By the time the ruling was made, more than ten of the country's respected lawyers had graced the court.
Irene Mwangi, a lawyer in Nairobi says she watched it all in awe.
"The play was more than the words and defence presented. Even the strategies used made it a very interesting case to watch," she says.
'Other' presidential candidates
When they entered the race, they were branded 'others' by many who regarded them as nonstarters in a race among two horses – Uhuru and Raila. Although some faded into the background as campaigns intensified; their names will be remembered, even if for a short time, as men who dared to step up in a ring of heavy weights, ignoring all the trolls and nay sayers who belittled their candidacy.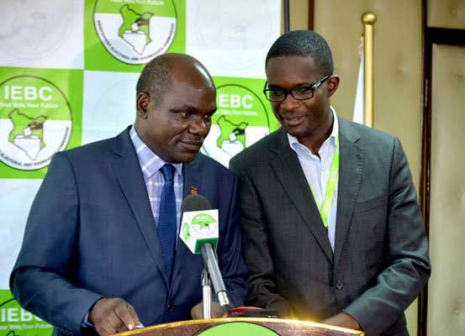 Notable among them is Thirdway Alliance Presidential candidate Ekuru Aukot who fought for his position to be included in the ballot to the last minute.
"I cannot be called a non-starter as long as my decision creates an impact," Aukot said in a previous media interview.
Japheth Kaluyu will be remembered for his American accent and insistence that he will win elections, Abduba Dida was the man with the sense of humour when things got thick, Ekuru Aukot showed the real meaning of determination, while Cyrus Jirongo was plagued by past debts that he struggled to shake off.
The One day wonder:
The elections brought with it sensations that thrilled Kenyans. they fizzled out, as people grasped the next one day wonder.
One such wonder was Muthiora Kariara, running mate of presidential candidate Japheth Kaluyu. He got Kenyans talking when he showed up for the highly boycotted presidential debate and floored them with his well-articulated arguments.
By the time the debate was over, the most asked question was: "Who is that young man?" Before most people would memorise his name, he had fizzled out of people's mind.
Shortly after, the country went to the polls, and the 'Githeri man' sensation stole the show. So talked about was the man in an oversized coat carrying githeri in a plastic bag, that in a few hours, media houses were looking for him. Companies also wanted to have a share of the publicity, buying him new attire and gifting him a piece of land.
Election results were announced, and Chiloba caught women's eyes. The word Chilobae was shared widely, even more than the results he was releasing. The craze ended almost immediately, and was replaced by Chilobye when IEBC was caught up in legal fights over bungled elections that were nullified by Supreme Court.
Ngania Mellisa's name took over. She was a young lawyer in the high voltage presentation of experienced lawyers. Even though she did not have much time at the court, Ng'ania who works for Wairegi Gatetua and Associates in Nairobi etched her name among Kenyans as one of the lawyers who handled the most watched cases.
Roselyn Akombe's resignation as IEBC Commissioner that happened at dawn shocked the country. Interviews were done, speculations made, opinions written, emotion flared, and then there was silence. She had left.
Kenya police brutalities:
The 2017 general elections was marked by rallies, demonstrations, boycotts and calls for picketing.
In all these, police were involved. As they acted to control crowds, they were accused with using excessive force. The death of baby Pendo by what was claimed to be a stray bullet shook the country. Then came the brutalities meted upon University of Nairobi students and demonstrators in Kisumu.
Kenya National Commission on Human Rights in their latest October report estimates Post poll deaths to be 37, with other agencies claiming the number could be higher.
When police went to searve Billionaire Wanjigi's house in the much publicised raid, there were mixed reactions of whether the excessive force used was warranted, with many feeling they had stepped outside their mandate.
The huge fight on live Tv:
First it was a press briefing by Nasa leaders. Then Jubilee leaders called for another in the same venue. Elegeyo Marakwet Senetor Kipchumba Murkomen said the two parties are foes in public, but friends in private. He went ahead to say the Nasa team that had just addressed media were in fact waiting for him to pay for their tea. That statement is what irked Mathare MP Anthony Oluoch who stormed the press conference demanding for Kipchumba to withdraw the statement. After a bitter verbal exchange, that almost ended in a fist fight, the two teams were separated. kenyans called it a shame, with some blaming media for airing the fight.
These notable people and events will be remembered for defining elections, each in their own special way.