How Moreno Ocampo targeted John Michuki, and his lucky escape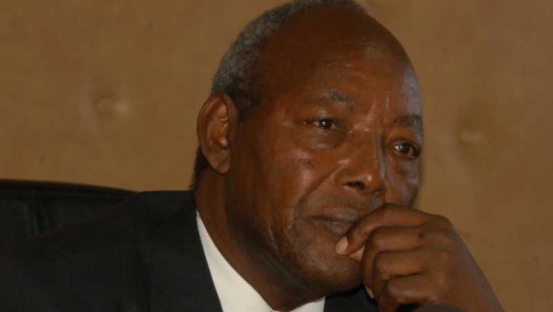 New information emerging from ongoing leaks on operations of International Criminal Court (ICC) show that the late Internal Security minister John Michuki was in the cross-hairs of its Chief Prosecutor Louis Moreno Ocampo.
An investigative plan of the court's Office of the Prosecutor for the period between April and June of 2010 shows Ocampo's deputies rooting for inclusion of Michuki in their post-election violence "wanted" list.
According to documents obtained by Mediapart and analysed by European Investigative Collaborations (EIC), OTP's main two targets were Uhuru Kenyatta and William Ruto.
Saturday Standard obtained the documents through the Africa Network for Centres of Investigative Reporting, a member of EIC. "If we get him, we include police without a specific, linking him to PNU through extra-judicial killings," Ocampo's deputy Beatrice Le Fraper said in an internal communication.
Michuki had been the minister of security between November 2005 and January 2008. He was dropped on January 8, 2008 when former President Kibaki announced his new Cabinet.
Michuki was however dropped from the final ICC list unveiled by Ocampo in December of that year and his space in the Hague-bound plane taken by the then Police Commissioner Maj-Gen Hussein Ali. The cases against Ali however crumbled before a trial could be ordered.
Michuki would later play a pivotal role in elevating Kenyatta's star in Central Kenya. It was he who anointed Kenyatta as next Kikuyu "king" after Kibaki.
Take a quick survey and help us improve our website!
Take a survey
To fight drought, involve communities
According to the latest information from the Meteorological Department, rainfall will be poorly distributed in April, May and June, and this will have a serious impact on agriculture