Plastic bags ban forces Kenyans to improvise
Hilda Gacheri Bundi, made internet users go wild on when a picture of her carrying an improvised bag made of banana bark and leaves went viral.
The Form 3 student at Materi Girls School in Tharaka Nithi County wove the banana leaves together to make an environment friendly bag as a means to comply with the plastic bags ban which took effect on Monday.
Her school was opening on Tuesday but by 3pm she was not yet prepared. Hilda had no bag and getting one would cost her Sh200. She was also running late and needed to make a quick decision on how she would ferry her shopping to school. Faced with this dilemma, she thought, "Why not try this bag and save the money and time it would take to look for a new one?"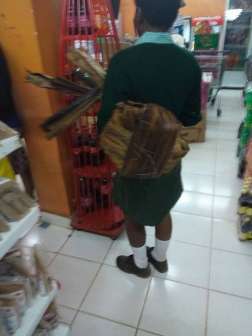 "Kila mtu ni binadamu hakuna haja ya kuogopa (We are all human, there is no need to fear),"she convinced herself.
At her home in Keria village, Nkubu, they use improvised bags to carry yams. She put her traditional bag together, rushed to the supermarket to purchase a few personal items and ran to school just in time for the 5pm deadline.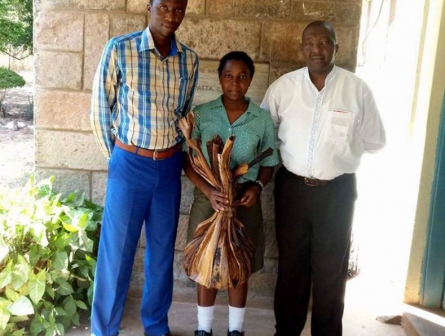 But as Hilda was going about her business, she was unaware that someone had taken pictures of her and she was quickly becoming an internet sensation among Kenyans.
Her bold move in carrying what some would consider an outdated or too traditional bag (for her age or generation), paying no mind to critics or bullies caught the attention of many.
"To me I see a very confident girl bearing in mind the ridicule she would get from her peers being a digital generation. She must be commended for being bold," Gikeri Thomas commented on a Facebook post on Ndungu Nyoro's page.
Some people praised for her courage and creativity, offering to pay her school fees because 'she fought the odds'. Another offered to buy her a backpack.
Others called her 'Wangari Maathai in the making' and are even fronting a campaign to get Miss Bundi recognized by the Ministry of Environment and the National Environmental Management Authority (NEMA).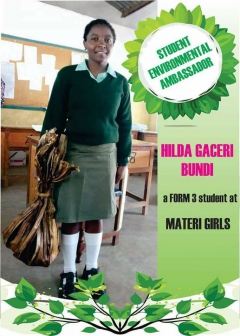 How are you dealing with the ban on plastic bags?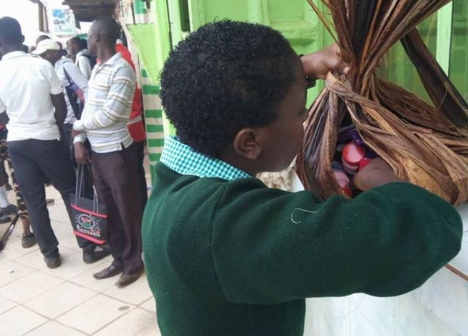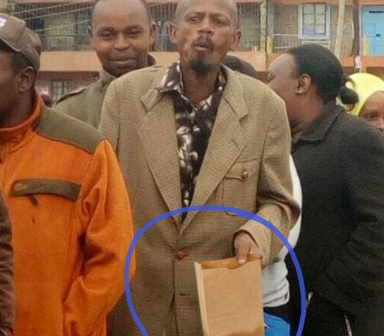 Meanwhile Kenyans just couldn't resist generating memes and sharing hilarious messages on social media platforms to help cope with the new norm.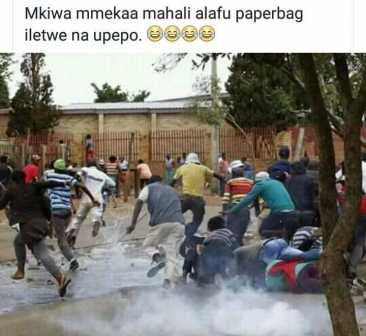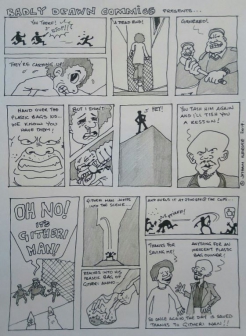 Others are yet to come to terms with the reality of the situation, especially when it comes to packaging of foodstuff that they were accustomed to carrying in polythene bags.