Ngong' dump site to relocated as Government bans plastic bags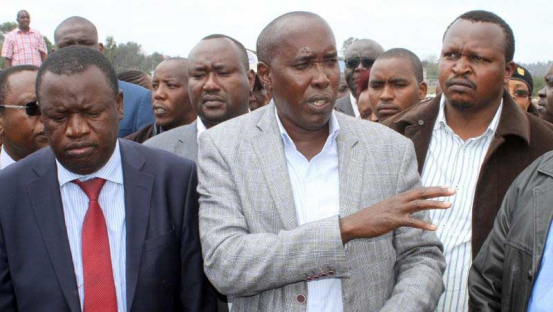 Kajiado Governor Joseph Ole Lenku has welcomed a move to ban plastic bags saying they contributed 90 per cent of environmental pollution in the county.
Mr Lenku said the ban on polythene which takes effect on Monday would be a relief to the county's dumpsites in Ngong and Kitengela.
"Even as we plan to get new dumpsites, the absence of plastics will greatly reduce the amount of garbage in the new land- fills," said the Governor.
The Ngong site, which gets its garbage from both Kajiado and Nairobi Counties will be the first to move, according to a blue print by the Ministry of Environment.
Friday, Mr Lenku, accompanied by Environmental Principal Secretary Charles Sunkuli, confirmed Sh 2.1 billion was now available to move the site in the next six months.
Mr Lenku said the new project, a partnership between the National Government and Kajiado County Government, will be at a land belonging to the Veterinary Department.
"The old dumpsite occupies about five acres and is surrounded by the Catholic Church and several schools such as Ngong Township. It is a big mistake that it continues to be here until now," said the Governor.
Citing its relocation as one of his flagship county projects, Mr Lenku said the magnitude of its negative impact on local residents health had made him visit the site on his first day of field work in office.
Mr SunkulI said the matter of the resources to relocate the dumpsite was no longer an issue.
"We now have the money. We are asking local residents to support UN Habitat officials who will be coming at the site for studies. We must move it now,"' said Mr Sunkuli.
The PS had in August last year ordered the dumpsite closed but those who eke out a living there defied the order and continued working there.
Kajiado North MP Joseph Manje said part of the money set aside for the project would be used to accommodate those who have been getting a livelihood from the site.
"There will be no loss of livelihoods as there is a plan to incorporate the workers in the new modern site," said the MP.