?Slain IEBC ICT Manager Chris Msando had reported death threats to police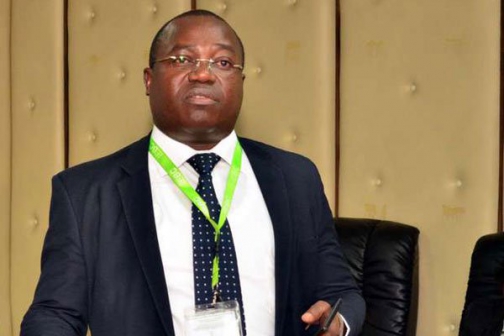 Slain IEBC ICT Manager Chris Msando had reported to police that his life was in danger after unknown people sent threatening messages to him.
Police spokesman Charles Owino said he is one of those who advised him to seek police help after he informed him of the threats.
"He reported the matter to the police but he did not make a follow-up. He told me he was too busy and that that the threats had subsided in the past week," said Owino.
Owino added detectives from Central police station had visited Msando twice in his office in efforts to get further statements in vain.
He had also apparently provided them with two numbers that sent the threatening messages.
One family member and his colleagues too said Msando had received a number of death threats through his mobile phones in the past months. The threats were linked to his work.
The family member said they encouraged him to report to police. They even asked him to relocate from his Embakasi home but he said he would not because he had done nothing to warrant him hide or run away from the home he had stayed for years.
No arrest has been made since.
Inspector General of police Joseph Boinnet has appealed to anyone with information on the death to provide the same to them.
Boinnet said they are following certain leads that may help them arrest and prosecute the murderers and that a team of detectives had been set up to pursue the issue.
The United States and the United Kingdom have offered assistance to Kenya in efforts to get the killers and motive into the murder of Msando.
US ambassador to Kenya Bob Godec and British High Commissioner Nic Hailey said they were gravely concerned by the murder of Msando.
"We have offered our assistance in the investigation," they added.
The body of Msando was found in Mguga Forest in Kikuyu hours after he had gone missing. He had been tortured before being murdered in cold blood.
His naked body was discovered by locals who called police. He had an injury in the head, neck, back and right hand.
Msando went missing on Friday night and was last spotted on Mombasa Road at about 2.30am on Saturday. His car was found abandoned in Roysambu area on Saturday morning.
To fight drought, involve communities
According to the latest information from the Meteorological Department, rainfall will be poorly distributed in April, May and June, and this will have a serious impact on agriculture