Crowdfunding on the spot as lack of clear policies fuel confusion, fraud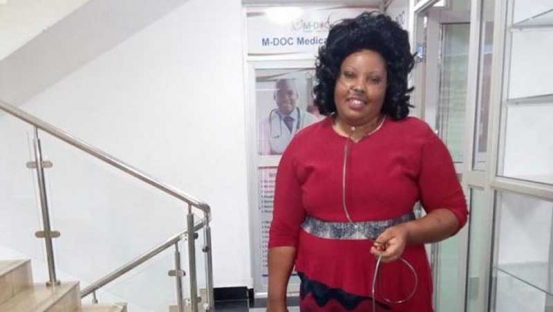 The embarrassing dispute between an ailing woman and an activist last week over millions of shillings fund-raised for her treatment has raised concern about the lack of regulations on crowdfunding.
Crowdfunding is the process of funding a project or venture by raising monetary contributions on the internet from the public. It has been fast gaining momentum since 2012.
Millions of shillings have, and continue being raised from well-wishers across the world for various causes and for people.
A report released early this year by the University of Cambridge indicated that $22 million (Sh2.2 billion) was raised last year in Kenya through crowd funding platforms.
"This suggests the market is rapidly growing at a rate of well over 50 per cent year-on-year albeit from a low base point," said the 'Crowdfunding in East Africa: Regulation and Policy for Market Development' report.
"Donation-based crowdfunding accounts for around two-thirds of market activity. It is likely that most funding comes from funders outside of Kenya, given the location of platforms providing funding," the report adds.
Ndungu Nyoro, the activist earlier accused by Gladys Kamande of withholding Sh5 million of the Sh9.5 million that had been raised initially accepted to hand over the balance only to make an about-turn yesterday. At a radio interview this week where the two participated, Nyoro agreed to give her the money.
"I am not in a position to comment because I am still deliberating with my lawyer. I am actually meeting the family in a few hours," he told the Sunday Standard.
Similar scandals
Kamande has deep vein thrombosis. She shot to prominence after a photo surfaced online of a street boy in Thika donating to her a Sh20 coin he had during a walk to raise funds for her treatment. He has vehemently disputed Nyoro's claim. "He agreed he will hand over the remainder of the money. But we haven't reached a conclusion yet on how this would be done or when. I don't understand why he is making these new claims," she said.
The dispute has sucked in John Kibue, a local politician in Kasarani where Kamande lives. Kamande is one of the three signatories to an account at a local Equity Bank where the money is being held. Kibue is also Kamande's landlord. On a Facebook troll following last week's story by the Sunday Standard about the embarrassing saga, he absolved himself of blame despite Kamande accusing him of asking her for part of the money. "Let me carry the blame after I raised Sh1.8m for her and letting her live in my house for free. I asked for my rent since I was in campaigns but everything happens for a reason. Let her vacate. She has tainted my name enough," he said.
While it appears this saga is far from over, experts say unless regulations are introduced on crowd funding, this is not the last we are hearing of similar scandals. There are several crowdfunding websites that operate in Kenya including Gofundme, Youcaring, Indiegogo, Kickstarter and Mchanga.
However, all of them are domiciled in foreign countries especially the US, where the concept started and is widely successful besides Mchanga, which is Kenyan and allows mobile money. On its website are hundreds of causes that have been fund-raised for, including Sh9.6 million for a library, Sh3.7 million for a funeral and even Sh609,000 for a farewell party.
Some Sh8.3 million of Kamande's medical bill was raised on the platform through Mpesa, Equitel and Airtel Money. Some 18,440 people contributed.
Physical fundraisers
"Technology moves very fast and laws have to catch up," Grace Mutungu of the Kenya ICT Action Network (KICTANET) told the Sunday Standard.
"Until something happens, governments usually don't see a reason why they should come up with a law because most of the developments in technology are usually experiments. There has to be some agitation somewhere," she said.
The Ministry of ICT says just like physical fundraisers, regulations on crowdfunding do exist but the responsibility of governance lies with the Central Bank.
"Just because they are not written down in some act doesn't mean there are no laws. Remember crowdfunding is similar to the physical fundraisers," ICT Cabinet Secretary Joe Mucheru said. "Its only that crowdfunding is a bigger version of harambees and because this is a new thing, those who are gullible get conned," he said.
In the US, the Jobs Act signed into law by President Barack Obama in 2012 requires those fundraising to file some background, tax, physical residence, fundraising details and if they have a criminal record with government first before being allowed to crowdfund.
They should also make available to those who have fundraised a review and audit of the money raised that has been carried out by a licensed auditor.