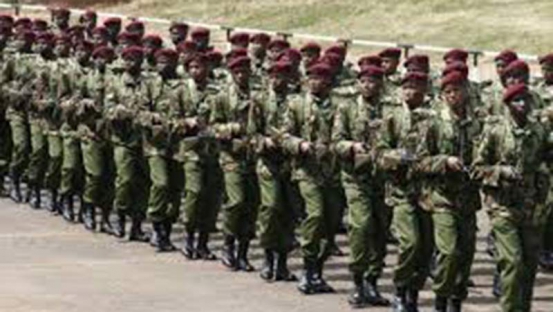 This means a fresh Constable who earns Sh17,800 will get a meager Sh3,400 more from next week.
Those in the higher cadre will receive a six percent increase of their pay, National Police Service Commission chairman Johnstone Kavuludi and inspector general of police Joseph Boinnet said.
They said this was arrived at after they had consulted widely in Government and in agreement with the Salaries Remuneration Commission.
"We are pleased to announcee," they said in a joint statement Friday.
The statement added consultations on the award of a comprehensive revised pay structure for all uniformed officers are still ongoing and will be made public in due course.
The announcement drew reactions from junior officers who termed it an insult compared to what they expected and the job they do.
Currently, the salaries vary depending on one's year of experience in a particular rank.
Apart from the basic salaries the officers' allowances vary.
The National Police Service has 12 job groups — from PG1 to PG12. On the other hand, the civil service has 19 pay scales.
Constables, the lowest-ranked officers and who are the majority, are on scale PG1 while PG 12 caters for officers of the rank of senior assistant inspector-general. -
The ongoing talks for pay raise is expected to be in tandem with a salary scheme developed by NPSC.