Four dead as passenger vehicle hits IED in Mandera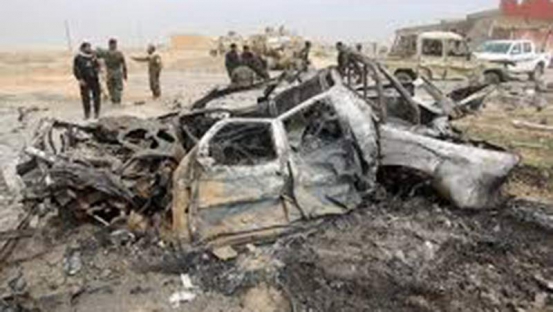 Four people died in Mandera County after a passenger service vehicle they were travelling in ran over an improvised explosive device at Sheikh Barrow area on the Lafey-Elwak road, Mandera County.
Among the dead was a chief who was riding in the vehicle.
Police said 11 others were injured during the afternoon incident and were rushed to Lafey Sub-County Hospital.
The IED is suspected to have been planted by suspected Al Shabab militants from Somalia.
North eastern regional commissioner Mohamud Saleh said the injured had multiple injuries.
"The four wheel drive vehicle was using a condemned road when it ran over an IED killing four passengers on board and injured 11 others.
We had discouraged vehicles from using the route because it is close to the border and dangerous. No arrest has been made so far," said Saleh.
It is the latest incident in a series that has claimed more than 30 people in a month. In May alone, 30 people including 20 police officers were killed in separate such attacks.