Council of Imams laud Jubilee Party for aspirants vetting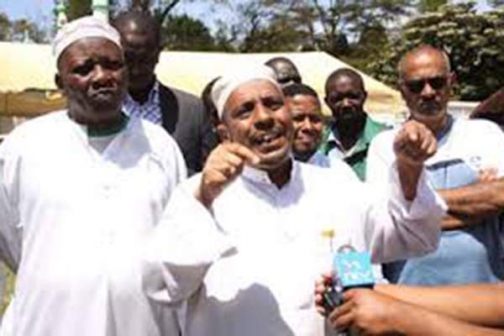 The North Rift Council of Imams and Preachers has called on political parties to lock out individuals with questionable record from vying for various seats in the August polls.
Speaking after holding special prayers in Eldoret, the faithful led by the Imam's chairperson Abubakar Bin said all aspirants should be vetted to avoid fronting people with integrity issues.
He said the recent move by Jubilee Party to reject nomination papers of former Mungiki leader Maina Njenga should be emulated by other parties.
"Political parties should uphold their rules and regulations and not allow any individual to contest. The constitution is clear on integrity matters; we should therefore not compromise," he said.
Bin observed that most aspirants and incumbent leaders are dogged with corruption charges and should also be vetted in line with Chapter Six of the Constitution.
"As religious leaders we shall not allow such individuals to hold public positions unless they have been cleared," he added.