Court summons man accused by EACC of grabbing public land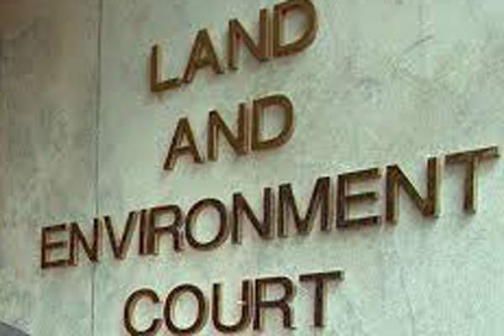 A court in Nyeri has summoned a businessman accused by the Ethics and Anti-Corruption Commission (EACC) of grabbing public land.
The Environment and Land Court ordered Lawrence Muraya to appear before it over the allegations.
Muraya was taken to court by EACC, which accused him of hiving off one hectare (2.47 acres) of public land at Outspan where a Government house stands.
Documents filed in court by the anti-graft body indicate that despite demands and constant notices that he would be sued, Muraya refused, failed or neglected to make amends.
"I order the defendant to enter appearance vide substituted service in local dailies, failure to which the court will proceed to make its determination in his absence," said Justice Lucy Waithaka.
According to EACC, the land was reserved for public use and was the compound for a Government house (No. HG2) as per Nyeri Municipality Development Plan Number 166.
"The same was to be held by commissioner of lands and on behalf of the people of Kenya as a public utility and was part of alienated Government land," the EACC said.
It added that in 1995, a survey was done excising part of the parcel of land, delineating the existing compound from the Government house measuring approximately two acres.
"At the time of survey, the land had been set aside as Government land and part of government house, occupied by civil servants, hence not available for allocation and subdivision," explained EACC.
"It was illegally hived off and its subsequent transfer to the defendant was illegal. Issuance of allotment letter to the first allotee was void," the commission further pointed out.
EACC is therefore seeking an order for cancellation of the said land registration by the County Land Registrar and return of the land to the Government.
It is also seeking a permanent injunction restraining Muraya from leasing, changing, transferring or taking possession of the suit property in any other way other than surrendering it to the Government.
Records presented by EACC reveal that house number HG2, situated along Baden Powell Road, was constructed in 1944 on a four-acre parcel.
It further discloses that the land has been subdivided into four plots namely Nyeri municipality block 1/1137, 1275, 1299 and 1044, leaving the main house occupied by a civil servant with a small compound.
Three killed, six injured in Kisii accident
County police commander Agnes Mudamba said the victims were among the 11 passengers on board a matatu. "The survivors were taken to the Kisii Teaching and Referral and other hospitals," said Ms Mudamba.