Harrowing tales of Alliance Boys' bullying revealed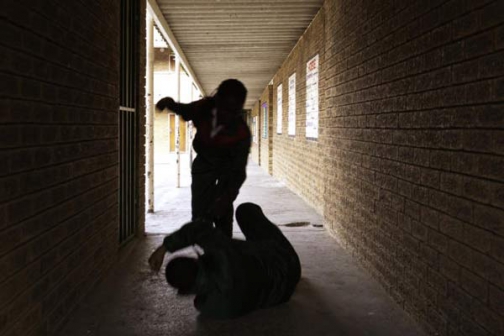 Harrowing tales of the harassment and bullying of Alliance High School students can now be revealed.
Blow-by-blow accounts of the victims of the bullying by prefects and senior students, as contained in an audit report, paint the picture of a collapsed system where students live in fear even as pressure mounts on them to produce good examination results.
The details, contained in a Ministry of Education report, prompted the school's principal, Mr David Kariuki, to take early retirement last week.
Extracts of the testimonies contained in the report reveal how the victims were forced to lie on graves, crawl on wet grass, and hug light bulbs as part of an initiation rite. Others claimed they were threatened with machetes.
The students narrated how "house committees" and prefects took them through traumatising rituals in what they called "induction" or "action" nights.
"During action nights, you are woken up by house committees and prefects and taken to the ironing bay, where you are subjected to all kinds of torture, including caning," said one student.
Another one is quoted as saying: "We spent countless nights scrubbing toilets with belts flying on our backs."
"Some of them (prefects) said they were our gods and we should worship them. We were also asked to crawl on grass and hug fluorescent light bulbs," said one of the students.
Another student said: "We were chased around the school with whips and belts by the prefects. Some of us were injured. Early in the morning we were woken up at 3am to lie on graves."
The victims described how rogue prefects forced them to worship "school ancestors" buried in the graves they were forced to lie on. "We were forced to pray to some of them (deceased), they (prefects) told us to say: 'for what we are about to receive we thank you the bupungu and chengoko, amen'," narrated one victim.
The victims described how they were forced to go to bed late. The report also says students complained that they were not given an opportunity to elect their prefects.
Reports indicate that before taking early retirement, the Alliance Boys principal recorded a statement with the police regarding the injuries sustained by some of the victims.
Yesterday, the Teachers Service Commission clarified that Kariuki did not resign, as claimed by the Kenya National Union of Teachers (Knut), but applied to retire after serving for more than 29 years and in line with the provisions of the law.
However, Knut Secretary General Wilson Sossion inssted that Kariuki's departure was "malicious". "There has been an orchestrated vendetta from Jogoo House against Kariuki," he said.