Attack survivors narrate ordeal at hands of bandits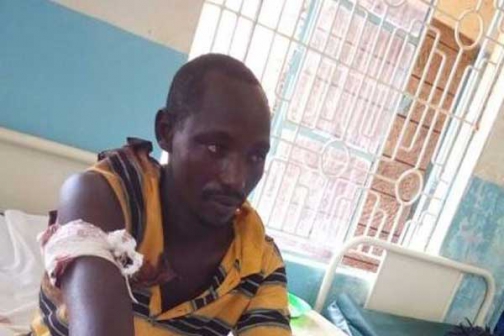 From his hospital bed at Mwingi Level 4 Hospital, Mr Kimwilu Kang'ata contorts his face in agony, trying to turn himself.
Lucky to be alive, Mr Kang'ata has been admitted here since Tuesday night with gunshot wounds on the hip and machete cuts on his shoulder and back.
In a bed opposite his lies Mbuvi Maluki, who faintly opens his eyes and groans in pain. On another bed lies Kimwele Kimanzi, who still has some bullets lodged in his body.
The three are survivors of a bloody gun and machete assault meted on them by suspected Somali herders from Tana River County at Kathungu trading centre, near the border between Kitui and Tana River counties.
Their bedding are soaked in blood, a stark remainder of the grim attack that almost snuffed out their lives.
Unlike the others, Maluki was brought to the hospital while unconscious, having lost a lot of blood as the bandit bullets tore through his back and exited in the stomach, shattering his internal organs.
"This one had more critical injuries. We had to quickly rush him to the theatre and remove his spleen, which had been completely shattered by the bullets. Other internal and external wounds were successfully cleaned. His condition is now fairly stable and is out of danger," explained Dr Henry Mutune, the hospital medical superintendent yesterday.
Dr Mutune said the other victims were responding well to treatment, noting that all were out of danger.
The victims were brought to the facility on Tuesday night by police at around 9pm, bloody, thirsty and drained.
Mr Kang'ata told The Standard that they were taking a rest at their makeshift structures at Kathungu-Sosoma junction, few Kilometres off the Mwingi–Garissa highway when an army of about 10 heavily armed men waylaid them.
In a split second, the gunmen, some of whom were in jungle fatigues and head scarves, opened fire on the dazed residents.
The first shot tore through Mr Matei Mauta's chest, sending him sprawling on the ground, lifeless.
His brother, Mr Kyalo Mauta, was not lucky either, as the subsequent shots caught him in the head and neck.
Within minutes, the two youthful brothers lay dead.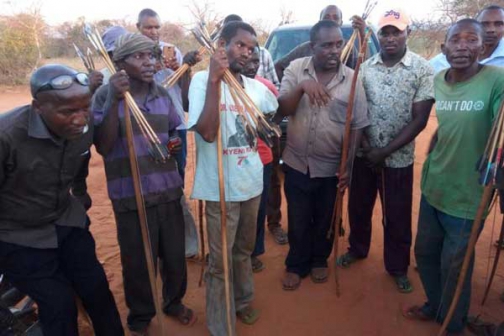 "It happened so quickly. I was shot twice in the hip and I fell down. One of the assailants then descended on me with a machete and slashed me several times. I pretended to be dead," narrated Kang'ata in a feeble voice.
The residents of several villages in Ukasi location have abandoned their daily activities with children dropping out of school.
Meanwhile, at least 14 suspects were yesterday arrested and two guns recovered in a police operation within Kora National Park.
More than 500 camels were also driven out of the park as part of efforts to address a crisis that has pitted residents of Mwingi against herders alleged to be involved in the attacks.
Regional police commander Gideon Amalla said they recovered two guns believed to have been used in the attacks.