Engineers hail Standard Gauge Railway progress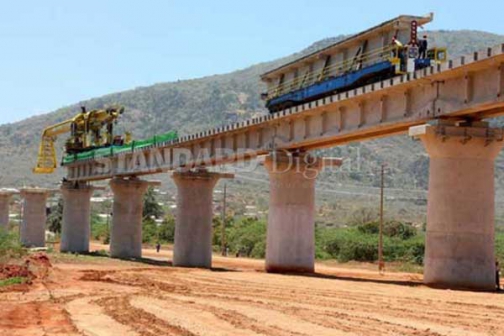 Two Kenyan engineers have praised the expertise that has gone into the construction of the Standard Gauge Railway.
Rosemary Kungu, from the Institute of Engineers of Kenya (IEK) said: "We have seen for ourselves the engineering expertise that has been deployed and we are happy local engineers were part of the team that is undertaking this venture."
Kungu said the SGR is a timely project, what Kenya needs to go to the next level of development.
Henry Ndungu, from the Association of Consulting Engineers of Kenya, yesterday said: "We are encouraged by the work done so far. There has also been capacity-building and transfer of technology."
He said it was his hope that the local engineers who have been working on the project will use the knowledge they have gained in the neighbouring countries that are in the process of building similar railways.