Family tussles for property 30 years after MP's death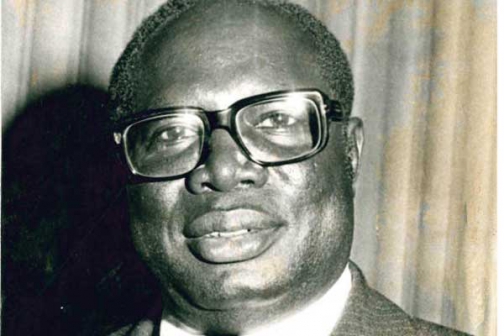 The family of the late Gem MP Aggrey Otieno Ambala is still fighting over the multi-million shilling estate in court more than 30 years after his death. Two of his sons have moved to the Court of Appeal to challenge a decision that was aimed at repossessing and dividing the estate, including 15 acres of land in Nairobi's Karen suburb allegedly sold to prominent personalities.
Oduor Hawi and his brother Ogola Kodhek want the High Court decision set aside on grounds that it was biased and unreasonable in the mode of distribution of their late father's estate. Hawi and Kodhek want the court to set aside the decision by Justice Hilary Chemite and David Majanja and uphold a consent entered into by parties at the court in December 2004.
The consent document indicated that the land in Karen and houses in Siaya be divided amongst Ambala's five sons. Ambala's intestate succession matter started two months after the MP died at Kodiaga Prison following his arrest over the death of former MP Horace Ongili Owiti in 1996, and has been handled by more than five judges, including the current Chief Justice David Maraga when he was in the Court of Appeal.
The CJ, Deputy CJ Philomena Mwilu and Justice Daniel Musinga had ordered the High Court to take evidence from the parties and Justice Chemitei and Majanja started hearing the matter in May 2015. The MP who had married three wives — Perez Auma, Beryl Odinga and Nancy — left behind 11 children and a multi-million shilling estate that comprised 30 acres of land in Nairobi's upmarket Karen area, land in Muhoroni and Siaya, 10 houses in Siaya's Ambala Estate, 12 flats in Nairobi's West View apartment, a plot on Turbo Road in Nairobi, a house in Fort Jesus and a house on Obote Road in Kisumu.
The MP is also listed as a shareholder of multi-million shilling companies such as Kenya Breweries, Bamburi Portland Cement (Ltd), National Credit East Africa, Homalime, Navarashi Wholesalers, Timbwalo Sawmills Ltd, two hardware shops in Kisumu, and another in Yala.
Increased shares
Ambala owned one of the biggest petrol stations in Kisumu and the list in court does not cover bank accounts and a fleet of cars he was associated with. In the judgment being contested at the Court of Appeal, Justice Chemitei and Majanja gave the administration powers to Ambala's children Hawi (first house), Perez (second) including their stepmother Nancy after revoking all the grant letters that had been issued by judges who handled the matter previously.
"I have deliberately increased shares of the beneficiaries from the second and third houses herein in the Karen property, taking into consideration of the fact that beneficiaries from the first house benefited from the sale of Kisumu Municipality Block 9/4 (petrol station), and shares at Nararashi wholesalers Limited as well as the fish and chips shops in Kisumu," Justice Majanja said.
Judges Chemitei and Majanja had ordered in the judgment dated June 29, 2016 that part of the three pieces of land measuring five acres each said to have been illegally sold to a Mr Nyamato and Farooq Butt be re-transferred to the estate for purposes of distribution. "In the event of any current registered party failing to re-transfer, the Deputy Registrar of this court is empowered to do so," read part of the judgment.
Farooq had told the court that he purchased one acre of the said land from Ambala's son Otieno Aggrey Ambala Jr in 2004. He paid a deposit of Sh1.2 million out of the Sh2 million purchase price but before concluding the deal, Otieno Jr died.
In the evidence before court, an application filed in August 1986 had Nancy, Otieno Ambala Jr and Barrack Ambala appointed as administrators of the estate. Barrack later applied to be removed due to lack of cooperation from family members.
A grant was issued to Harbans Rai Sahi on July 1989 and he took over administration of the estate when it was indebted to a number of creditors to almost Sh4 million. The court then allowed him to sell part of the Karen land for purposes of settling the debts. It is part of the land that Ambala's house was located.
However, Sahi died before selling the property and the five acres, including the house sold by the Housing Finance Corporation of Kenya. A chartered accountant, Bhupen Shah took over and the court issued him a grant for purposes of collecting, receiving and preserving the estate in 1995. The then High Court Judge BK Tanui later ordered Shah to cease from acting as administrator and gave powers to Opiyo Ambala and his brother Oduor to take charge. Since then, there have been several changes on administrators of the estate, with the latest having been appointed by Justice Chemitei and Majanja.
In the judgment, on whose appeal is pending before court, Justice Chemitei and Majanja pointed out that Ambala's second wife Beryl parted ways with her husband and remarried in Zimbabwe before his death.
The court ruled that Beryl, who is CORD leader Raila Odinga's sister, was not entitled to inherit Ambala's property as a former wife, and instead allocated the share to her two children — Perez and Chizi.