Raila Odinga links Jubilee to abuses in Aden Duale's turf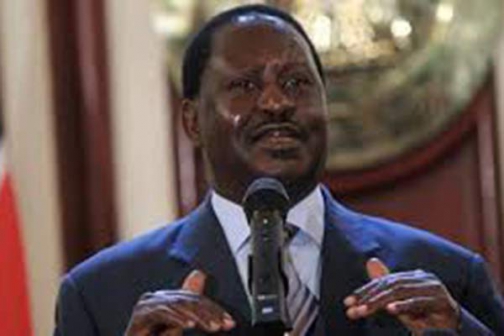 The Opposition has accused the Jubilee Government of flagrant violation of civil liberties in Northeastern and coast regions under the pretext of fighting terrorism.
Speaking in Garissa, Opposition leader Raila Odinga said the Jubilee administration was indiscriminately targeting Muslims and Somali communities in its alleged fight against Al Shabaab.
Raila, who took his campaign to home turf of Majority Leader in the National Assembly Aden Duale, claimed that numerous youths in Coast and north-eastern regions were profiled for crimes they never committed, with some of them being eliminated.
He, at the same time, disparaged the Jubilee Government's development record in the region, saying the multi-billion-shilling Nunow-Modogashe road, for which the administration claims credit, was initiated during the Grand Coalition Government.
Raila took issue with Government's slow response to drought and famine in the north-eastern region.
He cited some projects in Garissa, such as meat processing plant that has stalled after the Government neglected it and promised to revive it if elected in August.
He was accompanied by Garissa Governor Nathif Jama, MPs Abdikadir Aden (Balambala), Mohamed Junet (Suna East), woman representatives Mishi Mboko (Mombasa), Aisha Jumwa (Kilifi) and Garissa woman representative aspirant Fatuma Kinsi Abass.